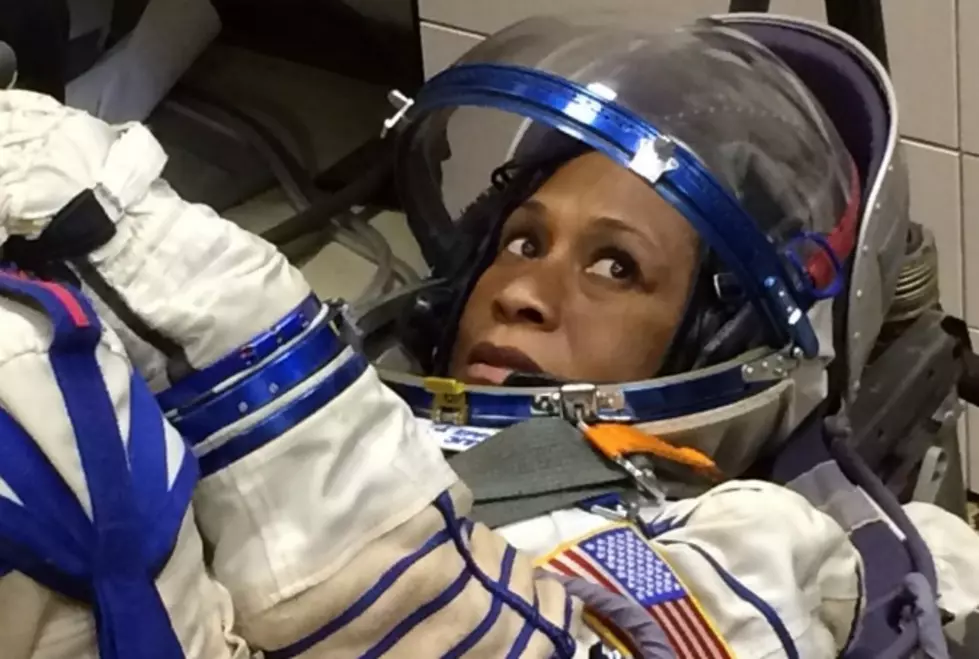 Syracuse Native Jeanette Epps Becomes First African-American Crew Member Of The International Space Station
Jeanette Epps via Twitter
A Syracuse native will soon take Central New York to space with her during a spaceflight in May of 2018. NASA announced that Jeanette Epps will serve as an International Space Station crew member for Expeditions 56 and 57 as a flight engineer.
According to Syracuse.com, Epps will also become the first African-American crew member of an international space station expedition:
Epps has been working toward space travel since she was selected to NASA's 20th astronaut class in 2009. She was one of nine chosen from a group of 3,500 applicants. She has since trained in underwater space walks, robotics, jet flying, wilderness survival, and Russian language."
Epps is a 1988 graduate of Corcoran High School in Syracuse. She grew up in Syracuse and attended Danforth and Clary schools as a child. She went on to 11 1/2 more years of schooling, including at Le Moyne College, where she graduated with a physics degree in 1992. She then went on to work as a CIA agent and an automobile engineer at Ford Motor Co. In 2009, she got the amazing honor to become an astronaut for NASA.
Congrats and best of luck to one Central New Yorker from another Central New Yorker!
---
BONUS VIDEO- Alan Bean Reflects On Apollo 12 Mission