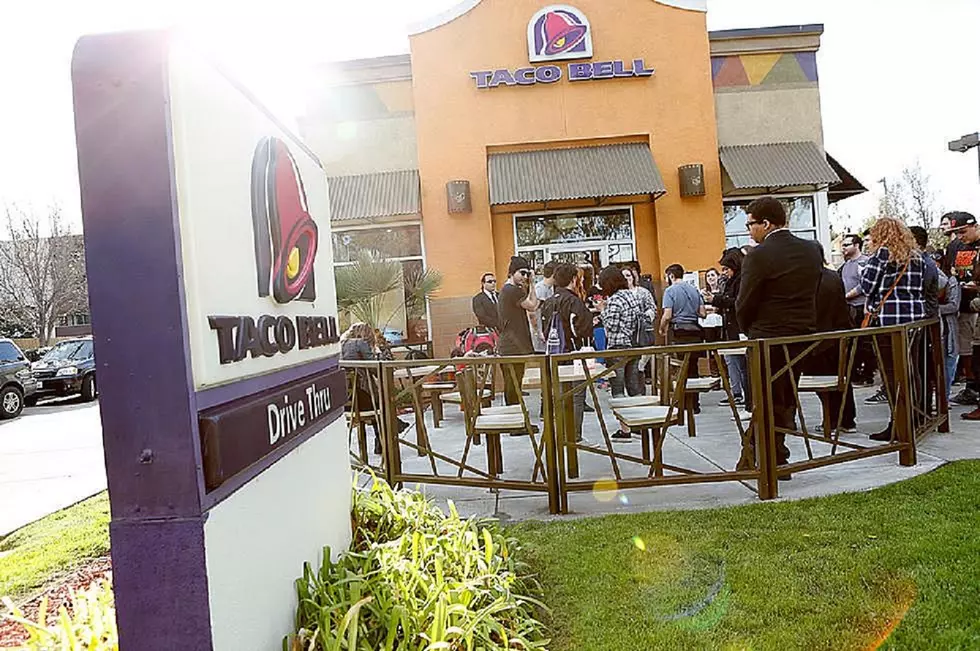 You Could Be Getting a Free Taco From Taco Bell… Again
Photo Credit: Randy Shropshire/Getty Images
Every year for the World Series, Taco Bell holds their 'Steal a Base, Steal a Taco' promotion, and it's back for 2018.
If you haven't heard of the promotion before, (or never really paid attention to it), it's pretty simple. If someone steals a base during the World Series, everyone in America gets a free taco from Taco Bell. Anyone. It doesn't matter what game or what team. If a base is stolen, you can head to your nearest Taco Bell and pick up a free Doritos Locos Taco.
Now, you can't just show up any day or at any time demanding a free taco. The free taco deal will be available on Thursday, November 1st between 2pm and 6pm. But again, we have to wait for someone to steal a base first.
Like most of these contests and promotions, participation may vary. But last year I had no problem heading to the North Utica Taco Bell on Genesee Street and picking up my free taco. I didn't even buy anything - I just walked in (on the scheduled day) and asked if I could get my free Doritos Locos Taco. They asked if I wanted "Cool Ranch," "Nacho Cheese," or "Fiery." And that was it! I walked away with delicious snack. Will they be participating again this year? I don't know. But you can always call ahead if you want to make sure (and so you don't waste a trip if they're not participating).
And here are some other Taco Bell locations you could stop by in our area if a base is stolen:
- Oriskany Blvd. in Yorkville
- North Genesee St. in Utica
- Erie Blvd. in Rome
- South Caroline St. in Herkimer
- Glenwood Ave. in Oneida
- Erie Blvd. East in Syracuse
- The Taco Bell inside Destiny USA
- Genesee St. in Syracuse
- Onondaga Blvd. in Syracuse
- East Ave. in Central Square
- North Comrie Ave. in Johnstown
- State Highway 12 in Norwich
You can always get more information on Taco Bell's "Steal a Base, Steal a Taco" promotion, and other contests and deals they have going on by visiting: TacoBell.com
---
BONUS VIDEO: