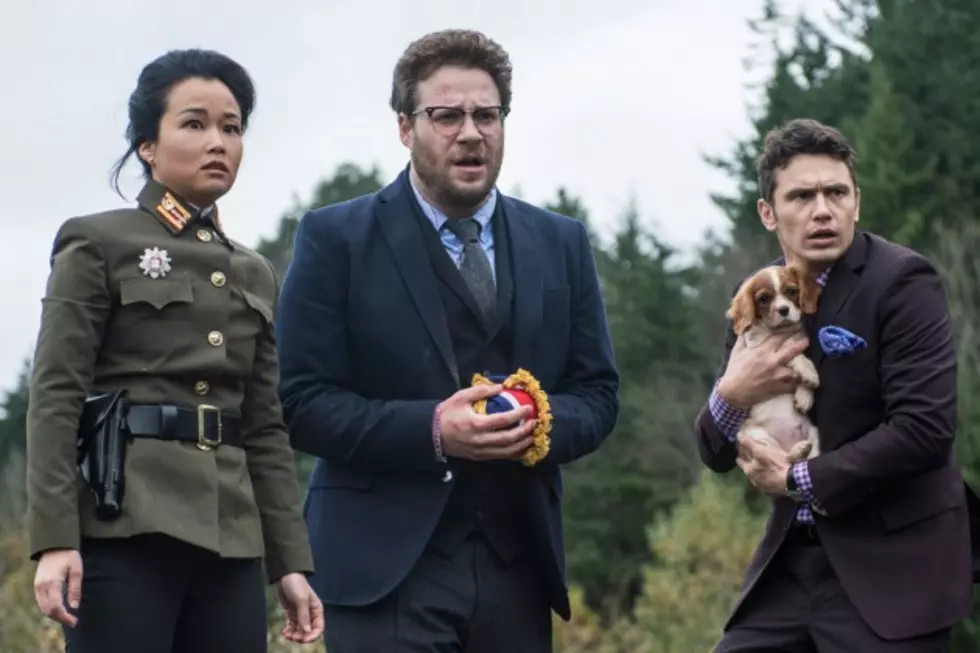 'The Interview' Is Opening on Christmas After All (In Some Theaters and on VOD)
Sony Pictures
UPDATE 3: According to Burlington Free Press, the Palace 9 theater in Burlington, Vermont will also screen 'The Interview,' in addition to Alamo Drafthouse theater locations and the aforementioned Plaza theater in Atlanta, Georgia.
UPDATE 2: Here's Sony's official statement on 'The Interview''s (re-)release:
Sony Pictures Entertainment today announced that 'The Interview' will have a limited theatrical release in the United States on Christmas Day.

"We have never given up on releasing 'The Interview' and we're excited our movie will be in a number of theaters on Christmas Day," said Michael Lynton, Chairman and CEO of Sony Entertainment. "At the same time, we are continuing our efforts to secure more platforms and more theaters so that this movie reaches the largest possible audience."
UPDATE:
TheWrap
reports that Sony will release the film simultaneously in theaters and on video on demand.
ORIGINAL STORY: Full details are still forthcoming, but it looks like '
Seth Rogen
's ultra-controversial comedy about an American assassination attempt on North Korean dictator Kim Jong-un—
will open on Christmas after all. Sony initially cancelled their planned December 25 release after hackers
threatened theaters
that dared to show 'The Interview' with terrorist attacks, and many of the biggest exhibitor chains in the country (including Regal and AMC) subsequently 
President Obama
(who's apparently a huge Seth Rogen fan). And now word is starting to leak out that 'The Interview' will play in theaters on Christmas, at least in a few locations. We'll update this post as more info comes in, but first here's the tweet from Alamo Drafthouse CEO Tim League:
  And then there's this Facebook post from Atlanta's Plaza Theater:
That status update claims that the Plaza will be "one of the few theaters in the nation to open the film," but we still don't know exactly what that means. As I'm writing this, Sony's had no comment on the news. When it comes, we will share it with you.