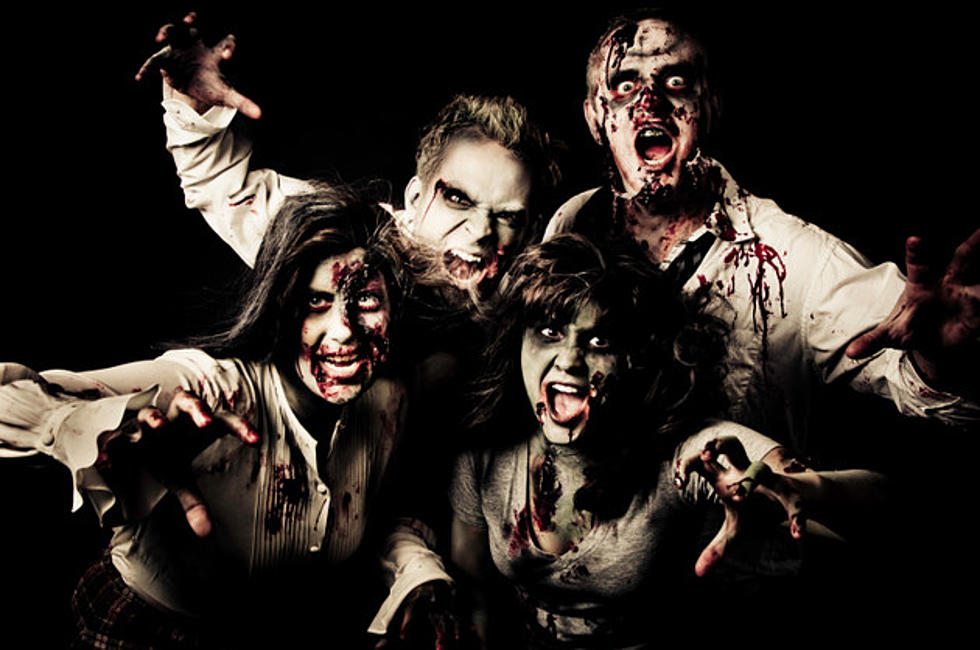 Throw Axes at Zombies this Halloween in Marcy
Becky Rockwood/Thinkstock/TSM
It's the plot of a future horror movie: zombies take over and all you have to defend yourself are axes. Do you have what it takes to survive?
Well, maybe it's not quite as extreme, but you can use your imagination, grab an axe and "chuck it up" this Halloween.
12 North Sports Bar in Marcy is the host of Woodchuckers Axe Throwing and this Saturday for Halloween, you have the chance to work on your defensive strategy against zombies.
Reservations are recommended as this axe-throwing experience is a bit different than previous events at 12 North, but walk-ins are welcome (you may have to wait depending on lane availability.)
Enter your number to get our free mobile app
What makes this Saturday different than previous axe-throwing events at 12 North are the boards/targets. They will feature the faces of different zombies. If you can stick the axe on any of the numbers, that's how many points you get. Normally, the targets feature a regular bulls-eye system that depending on what circle you throw closest to is how many points you get.
Regardless of what the targets look like, the good news is there is no axe-throwing experience necessary. Coaches will be on hand to show you exactly what to do to make your axe stick in the board.

LOOK: How Halloween has changed in the past 100 years