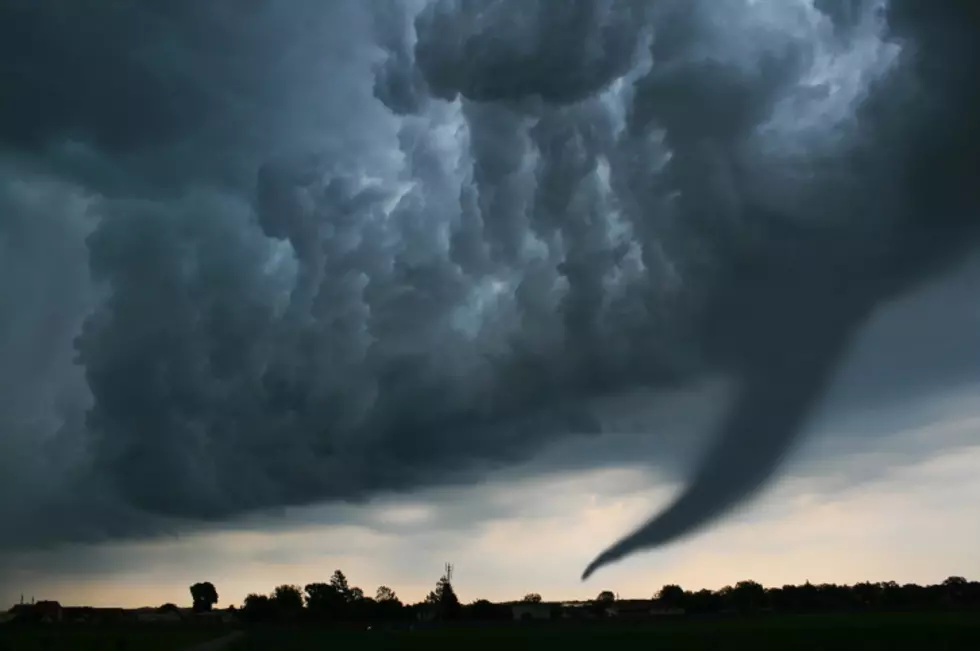 The History of Tornadoes in Herkimer County, New York
Daniel Loretto/ThinkStock
Tornadoes are not very common in Central New York, but they do still happen. Here's a look at the history of these wicked storms in Herkimer County.
Tornadoes happen more often in our area than people realize, but they still aren't common. Oneida County for example, averages one a year - Since 1950 that county has seen 32 tornadoes. Herkimer County averages less tornadoes than that.
If you were looking for an area in New York that doesn't see hardly any tornadoes, Herkimer County is one of your best bets. The area averages 0 a year - With only 15 reported between 1950 and 2014.
According to data collected by Homefacts, only one death has occurred from tornadoes in Herkimer County, and only three injures. Most of the tornadoes that hit this area aren't very strong - coming in at a rating of EF0 or EF1. There has been one rated EF2, and one rated EF3 that has hit Herkimer County, however.
With most of these storms being weak in the area (compared to other places that see tornadoes every year), there isn't a lot of information available about the tornadoes that DO hit. That being said, here's a break down of all the tornadoes that have hit Herkimer County and their strength, according to Homefacts:
June 29, 1960 - F1
Aug. 2, 1965 - F0
July 12, 1969 - F1
June 18, 1970 - F0
July 21, 1979 - F0
July 21, 1980 - F1
May 2, 1983 - F3
July 11, 1984 - F0
Aug. 23, 1986 - F1
July 23, 1990 - F2
Aug. 4, 1992 - F0
May 15, 1993 - F0
Oct. 2, 2004 - F0
June 28, 2010 - EF0 --> First tornado report after they switched to the "EF" scale
July 8, 2014 - EF1
As you can see from the dates above, July seems to be the most common month for tornadoes in Herkimer County. There are some huge gaps in some of the dates as well, which shows that tornadoes are actually pretty rare for this county.
---