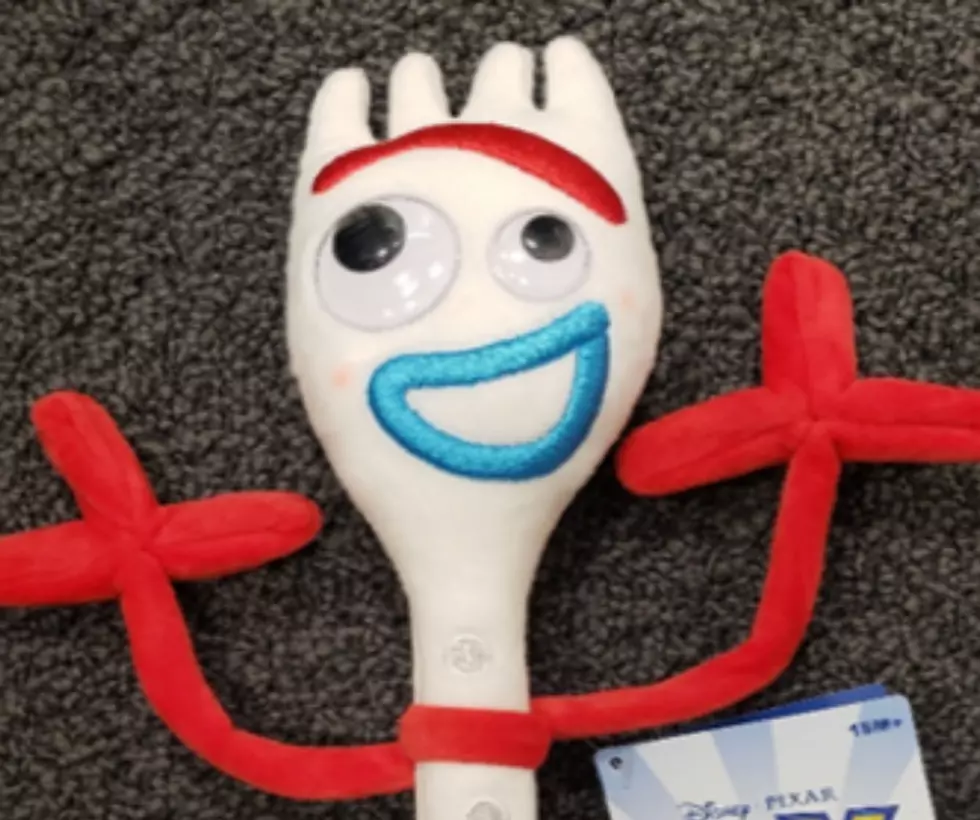 Toy From 'Toy Story' Movie Is Dangerous to Children
Credit: CPSC.gov
If your kids are big fans of the Toy Story movie franchise, it's likely they have some of the actual toys represented in the film. One of them is potentially very dangerous.
It's "Forky" from Toy Story 4, the most recent release. The U.S. Consumer Product Safety Commission is officially warning parents to immediately take this toy away from their children and remove it permanently from the household. The issue with the 11-inch plush toy: his plastic googly eyes can detach and pose a choking hazard for small kids.
Regardless of where you purchased the toy, whether it's online or in person, you should be able to return your plush "Forky" for a full refund. The Consumer Product Safety Commission estimates there are 80,000 of these toys in the U.S. alone.
CONSUMER CONTACT INFO
Disney toll-free at 866-537-7649 from 7 a.m. to 9 p.m. Central Time, Monday through Friday, Saturday 8 a.m. to 4:30 p.m. and Sunday 1:30 p.m. to 9 p.m.