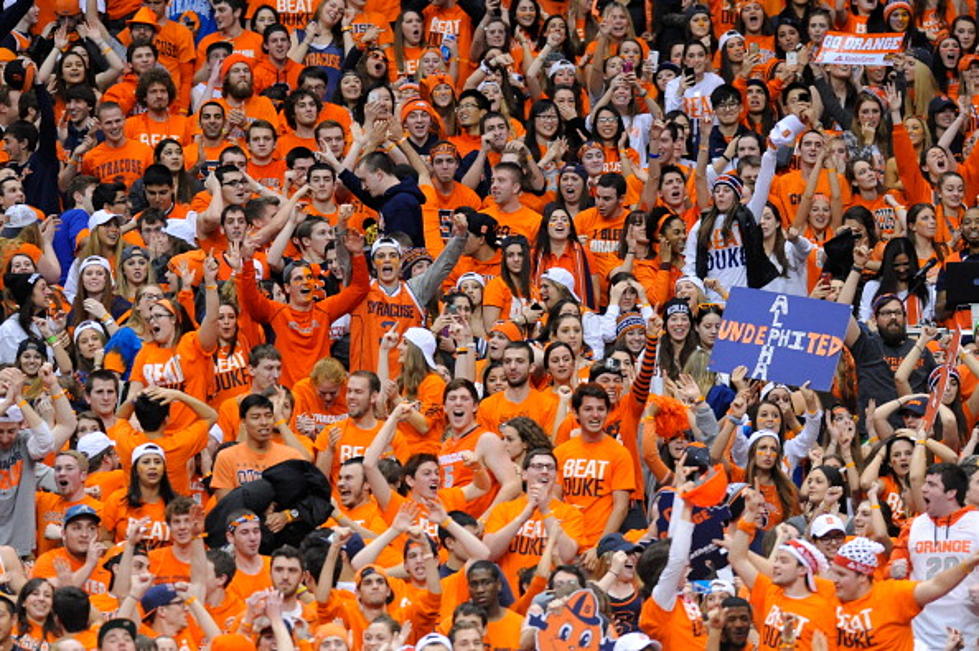 Turning Stone Properties Turning Orange For Syracuse Sweet 16 Game
Photo by Rich Barnes/Getty Images
The Oneida Nation has announced a multi-venue "Go Orange" party in honor of the Syracuse Orange men's basketball team. There will be specials, games and prizes, and all sorts of orange banners and balloons at several Turning Stone locales.
Syracuse hoops plays against Duke in a NCAA Sweet 16 game Friday night, March 23rd. So, if you can't go to Omaha to cheer on the team in person, maybe you can join in the Orange-mania surrounded by a bunch of other fans. Here's what's happening:
The main Turning Stone Resort & Casino in Verona will host parties at Upstate Tavern, Bar Blu, the Poker Room, the Gaming Room and the Atrium Bar.
The Point Place Casino in Bridgeport will utilize the Paddle Bar, Fireside Lounge, and the Gaming Floor.
All three venues will have big screen TVs tuned to the game (which tips at 9:37 PM) and offer "Two-Three Zone" beer specials, with $2 drafts and $3 domestic bottles, in honor of Coach Jim Boeheim's dreaded 2-3 zone defense.
And look for other food and drink specials at all the venues and at the new Maple Leaf Market Stores in the area.
BONUS VIDEO: