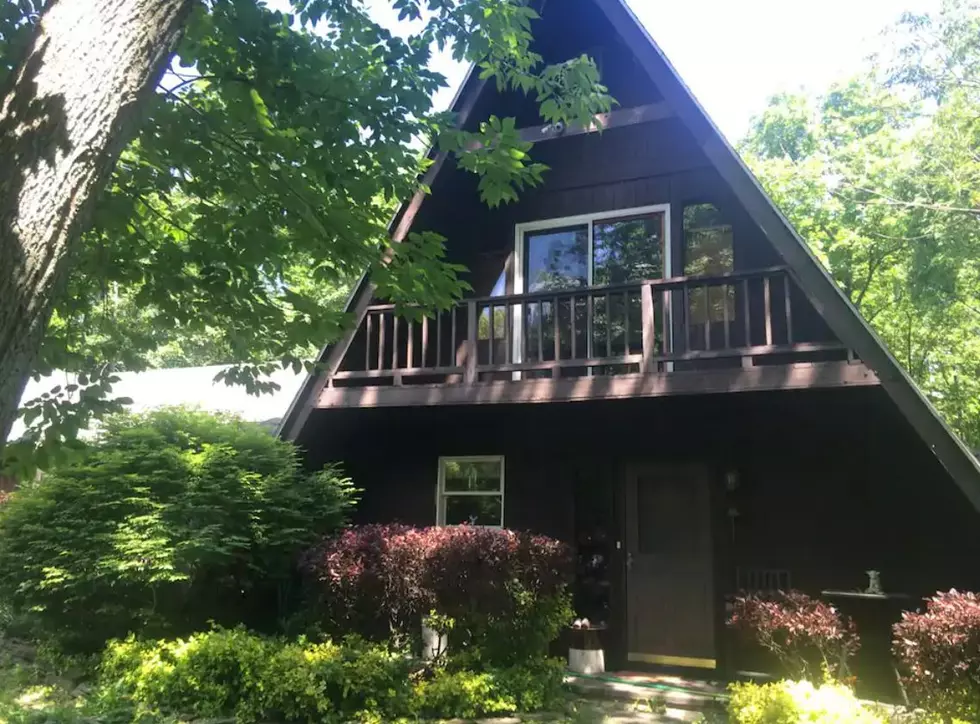 Unique Getaway Lets You Unwind on a Working Whitetail Deer Farm 2 Hours from Utica
Credit: Whitetail Deer Farm of Canandaigua Lake/Heather - AirBnB.com
Are you ready for a unique getaway with baby deer everywhere? Then you need to check out this rental on a Whitetail Deer Farm, just 2 hours from Utica.
It's not like you don't see deer everywhere you go in Central New York, it's just that you don't often get to feed them, make friends with them, and generally hang out with deer and other animals as part of a little vacation.
Enter your number to get our free mobile app
(Full confession: I have and will always yell out "BAMBI" when I see a deer anywhere. So imagine a stay at this place.)
The deer farm is less than a mile from Canandaigua Lake in Rushville, NY. The A-frame home can sleep up to 10 people in 3 bedrooms, and is situated on 25 acres of land to explore - but that's not the main attraction.
It's a whitetail deer farm. The family farm "also has a swimming and fishing pond, pet ducks, a pig, goats, peacocks, turkeys, geese, bunnies and chickens for fresh eggs daily, " says the host, Heather.
The working farm also has a pond for swimming, along with proximity to the lake. The deer are friendly, so you can hang out and feed them, as well as simply enjoy the tranquility of being in the country. There's WiFi (which is slow) and a lot of peace and quiet - doesn't no WiFi sound great right abut now?
The rental is around $200 per night, depending on when you make your reservations. You can book the Whitetail Deer Farm at AirBnB.com
---
---
Whitetail Deer Farm of Canandaigua Lake