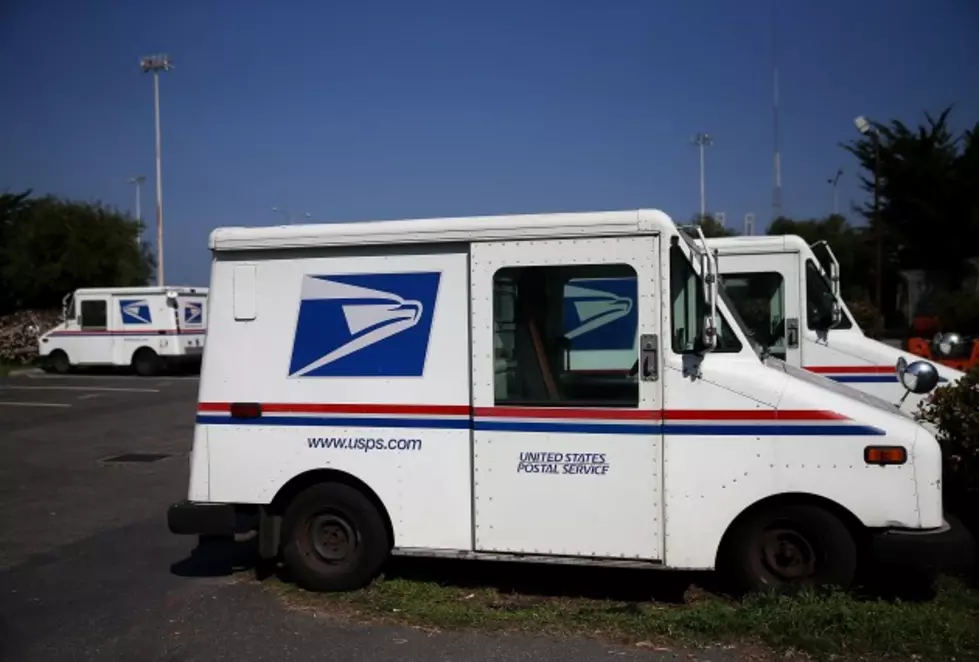 US Postal Service Trying To Get Rid Of Old Mail Trucks
Justin Sullivan/Getty Images
The classic boxy mail truck you are used to may be on it's way to extinction. The United States Postal Service is working to get rid of the whole fleet of trucks that have been in service for the past 27 years. 
There are just about 180,000 trucks in the current USPS fleet and every single one of them would need to be replaced. General Motors is the company looking to get the contract for the project which would end up equalling out to about $5 billion in revenue for the American automobile manufacturer. According to a statement in the Wall Street Journal, the decision was an easy one.
'Though the existing fleet has served the Postal Service well, it has become expensive to continue to maintain the aging vehicles. More importantly though,' USPS spokeswoman Sarah Ninivaggi told The Wall Street Journal, 'shifts in consumer trends are driving a lot of factors being considered in a next-generation vehicle.'
It will be an exciting change for the USPS and it will be interesting to see which type of vehicle they will choose to use. It's estimated that the new mail trucks will cost anywhere from $25,000 to $35,000.
Utica's Zip Codes Explained