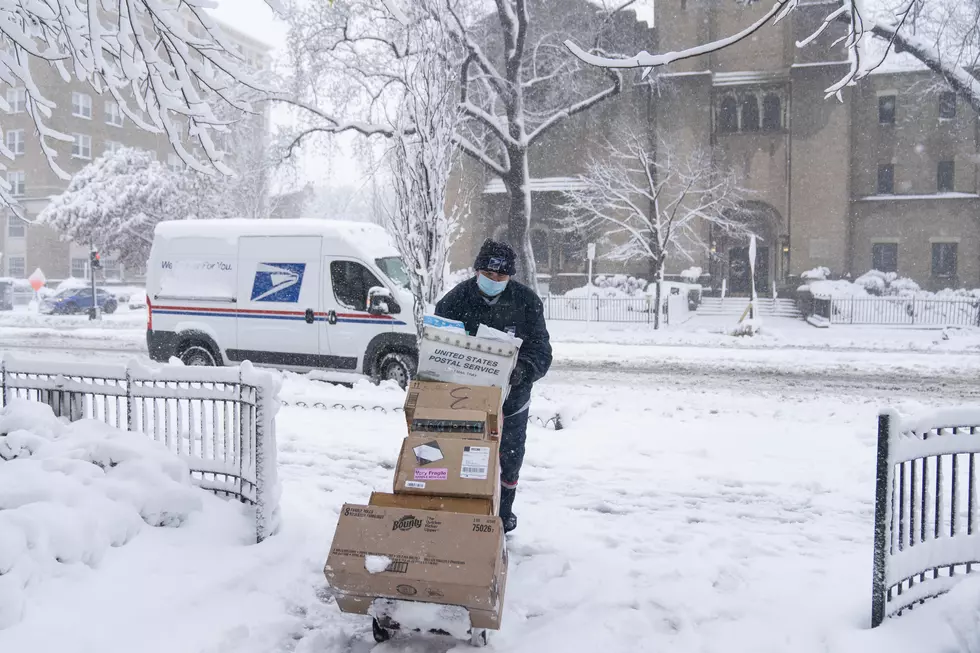 USPS Asking People To Do This For Their Mail Carriers
Getty Images
As Western New York digs itself out of the snow left by the weekend blizzard, many people are still waiting for Christmas or holiday gifts to be delivered.
Feel Good Mornings With Dave Fields Mon-Fri 6am-10am
The United State Postal Service took to Twitter to ask for some help getting the mail from their offices to your home.
The post office and the mail carriers are used to working in fridge winter weather but the post office is asking that if possible people across Western New York help make the delivery process a little easier.
Officials with the United State Postal Service are asking people to make sure that they clear the sidewalks, driveways, front porches, and mailboxes if possible to make sure that mail carriers have the safe and clearest path to deliver the mail.
If your mailbox is attached to your home, the post office is asking that you have a clear path for the mail carrier to walk and deliver the mail. If possible lay down some salt or other melting device to help keep ice off the walkway.
If you have a mailbox at the end of your driveway, officials with the post office ask that you clear out at least six feet around the box so the carrier can deliver your mail without having to leave the vehicle.
6 Very Buffalo Things To Do During Spring Snowstorm
We are not done with the snow just yet, so here is what you can do during our March snowstorm.
The Most Buffalo Way To Measure Snow
Buffalo is known for several things, snow, wings, Bills football, and for being a drinking town. So when we measure snow, we do it in the most Buffalo way, using beer cans.
5 Ways To Relieve Sore Muscles After Shoveling Snow
As you head to work today, or maybe to the store to buy s snowblower, here are some things you can do to help ease the pain of those aches and soreness.