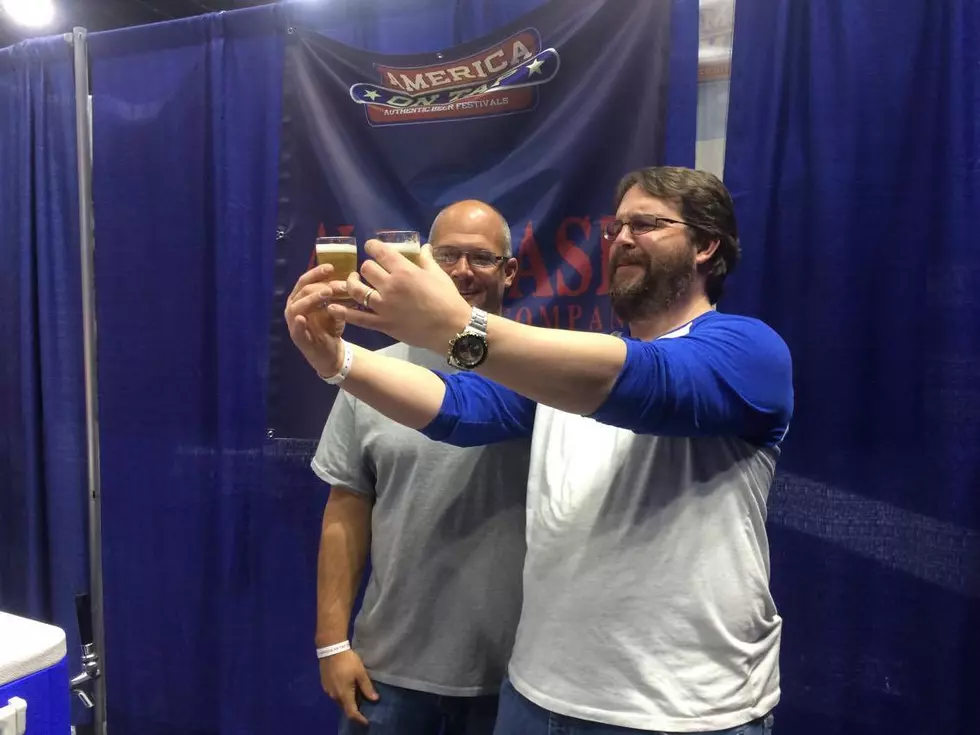 Saturday Afternoon at the Utica AUD – Utica on Tap [PHOTOS]
Naomi Lynn/TSM
What's going on at the Utica Memorial Auditorium? Oh that's right, it's Utica on Tap!
Utica on Tap is happening at the Utica AUD right now! If you were debating whether to go or not, maybe this will change your mind. Here are just a few pictures to show you all that's happening at the AUD:
The second beer sampling session goes from 5p - 8p. There are more than 100 beers to pick from, with more than 50 different breweries being featured. Plus there's live music and of course, food vendors. Stop by the stage area and listen to Max and Kelly perform.
Get your tickets now for the second session by clicking here.
You can also get your tickets at the Utica AUD when you arrive. Don't forget to bring your driver's license (no excuses). And make sure you have a designated driver.
Don't miss your chance to sample some of the best craft beers from all over the country. Even if you hear about this event a little late, you can still head out and have plenty of time to sample a bunch of the beers.
Remember - Try something new and have some fun!
---