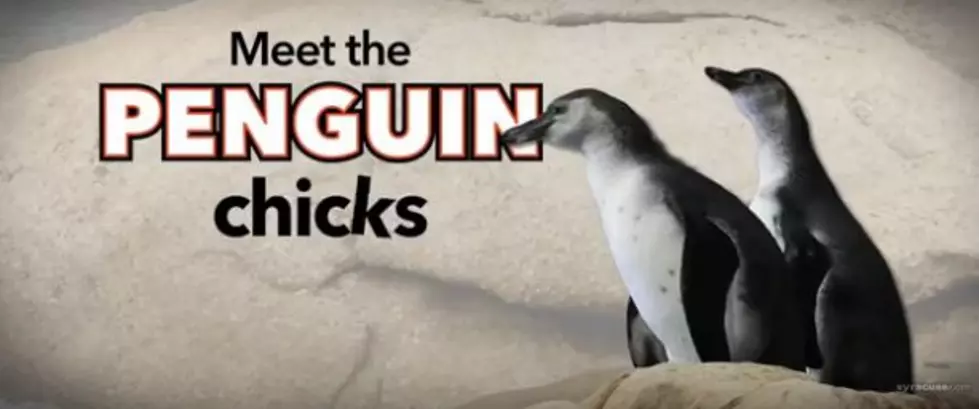 [Watch] Baby Penguins Learning to Swim at Syracuse Zoo
Syracuse.com/YouTube
You're daily aww brought to you by the Rosamond Gifford Zoo in Syracuse.  Watch these adorable baby penguins take their first dip!
When zoo keepers initially opened the pool, all the penguin chicks got cold feet and no one wanted to jump in. After all, we all remember how frightening it was for us to take that first dive into the water right?!
Eventually however,  the mustered up enough courage to waddle out to the ledge and take that first scary leap of faith.
We're constantly acquiring knowledge about our favorite zoo animals, and today we learned that penguins, much like humans, must learn how to hold their breath underwater before they become skilled swimmers.
The chicks will continue fine-tuning their swimming skills and adapting to their new environment - as they learn things like how to accept fish by hand and hop on a scale - before being released to the penguin colony later this summer.
So far to date, 48 penguin chicks have hatched at the Rosamond Gifford Zoo.
---
Where some Great Places to Stash Cash in Utica