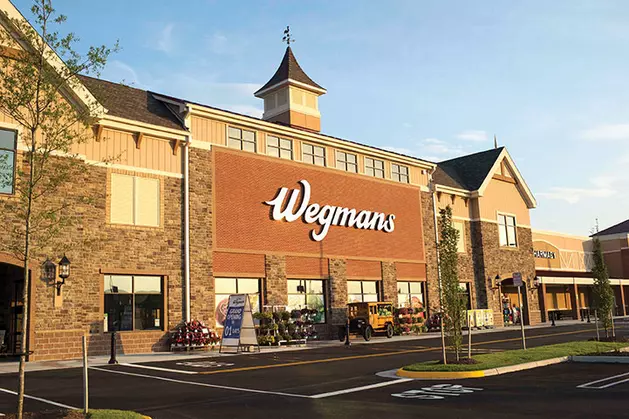 Where is Wegmans Opening Their Newest New York Location?
Photo provided by Wegmans
News has broken that Wegmans is expanding and is opening a brand new store within New York State. Could we be lucky enough for it to be in the Mohawk Valley?
Our communities have been asking to get a Wegmans for a very long time now, with members of the community citing that there's something about Wegmans that we don't necessarily have.
So what's the deal - is Wegmans coming closer to us than Syracuse?
The unfortunate answer is no. In fact, it couldn't be any further away from us here in the Mohawk Valley. According to Google Maps, the new location is approximately five and a half hours away
The popular grocer announced on Monday that they have entered into a deal to buy 8.5 acres of land in a shopping center in the village of Lake Grove, NY, where it plans to build a 100,000-square-foot supermarket. They say a timeline for construction and opening has not been established.
Lake Grove, NY, for those unfamiliar, is on Long Island.
So - what made Wegmans pick this location? And what is it going to take to get them in the Mohawk Valley?
Newsday asked why Wegmans is choosing to enter the Long Island market, and spokeswoman Laura Camera said that the grocer picks new sites based on several factors, including the properties being in densely populated areas and Wegmans wanting regional locations that are easy for customers to find and access.
Do you wish that Wegmans would come closer to us? It is quite the haul to go to Syracuse.
We All Wish These Businesses Would Come to Utica/Rome in 2022
From food chains to activities to stores - these are all business locals wish would come to the Utica/Rome area in 2022. Do you agree?
From A to Z: Businesses You Miss From Your Childhood
It's always fun to reminisce. Who knew there was so many businesses that we were all impacted by.
From A to Z, here's just a few we'd love to experience one last time.
3 Popular Businesses in Lake George on the Market for $10 Million
Looking to be your own boss? There are not one, but three established businesses for sale in Lake George - King Neptune's Bar & Grill, The Village Mall, and a Boat Rental with boats.