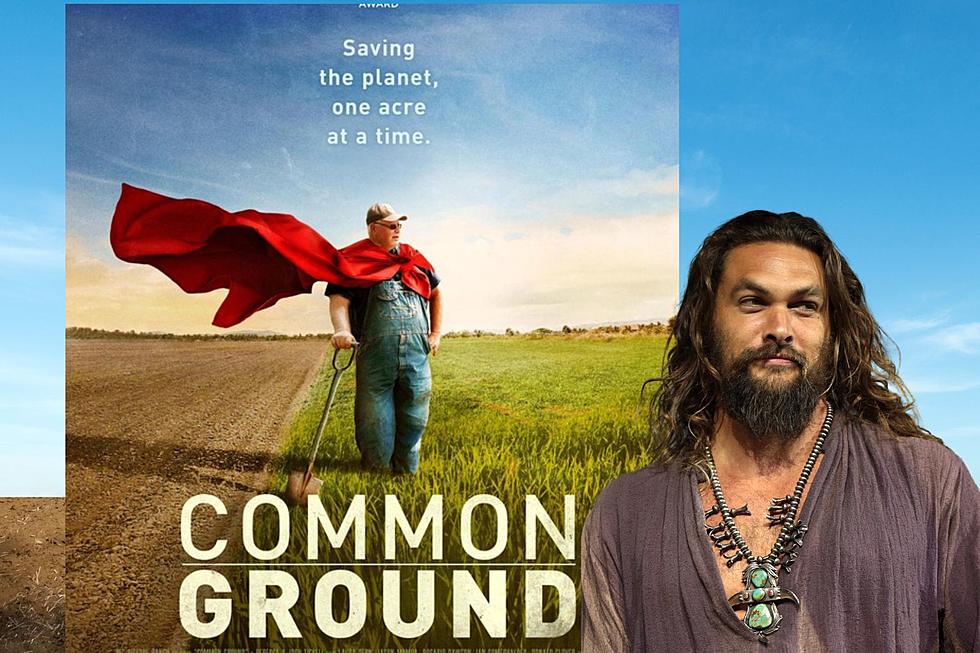 WWJMD? Jason Mamoa Stars in New Farming Film
Canva/Envy McKee/Gage Skidmore
Is it because he's a Gawd amongst male people or just a kind person that realizes we only have one planet and so must take much better care of it? Either way, Jason Mamoa is one of several stars featured in the documentary Common Ground --the follow up documentary to Netflix's Kiss the Ground doc released in 2020.
Tribeca Film Festival describes Common Ground like this:
From Kiss the Ground filmmakers Rebecca and Josh Tickell, Common Ground, narrated by Laura Dern, presents an urgent message about the poisonous practices within American food systems. At the forefront of this plight are the farmers and families who have lived through tragedy and illness at the hands of government policies that favor Big Ag and big profits. In acknowledging how racism has forged today's farming industry, regenerative farmers are returning to pre-colonial practices pioneered by indigenous and Black farmers to restore soil, keep Americans alive, and leave a legacy for generations to follow.
Common Ground emphasizes the need to face the reality of our food systems and how profits and power are the driving force behind them. This issue affects all Americans, from the soil we stand on to the toxic air we breathe. Fighting against agro-chemical business in favor of regenerative farming is presented as a clear, bipartisan necessity for the health of our country, its people, and our collective future.––Daniela Leal

 
Common Ground was the 2023 Tribeca Film Festival's winner of the Human/Nature Award.
Mamoa is a featured in the documentary along with Laura Dern, Woody Harrelson, Ian Somerhalder, Donald Glover, Rosario Dawson, Mark Hyman, Gabe Brown, and many others.
Common Ground is currently playing in select theatres across the country. Tickets are available here.
 More: If Jason Mamoa came to CNY, he'd probably stay at the swanky loft below:
Stay At This Stunning Affordable Airbnb In Utica New York
Looking for a stunning place to stay right here in Utica New York? You'll love this Airbnb listing, and you'll love the price.
Gallery Credit: Dave Wheeler
17 Towns Across New York State Are The Best Towns To Raise Kids
A list titled "
Best small towns to raise a family
" was recently compiled by Stacker, who used data from Niche to come up with the Top 50 small towns across the country that would be the ideal place to put down roots and raise some kids. They looked at various factors, including public schools, jobs, and the cost of living in towns across the U.S. with a population under 5,000.
We are proud to report, New York owned this list. We took 17 slots! Here's who made the list:
Gallery Credit: Dave Wheeler
October New York Lottery Scratch Off Tickets With The Most Number One Jackpots Remaining
Here in New York, the time is now to start searching for some amazing jackpots. There are all sorts of different kinds of Scratch-Off tickets offered by the New York Lottery.
While looking at the latest weekly roundup for grand prizes, we counted 59 different tickets that have their grand prizes still on the market. The report was last updated on August 29th 2023, as we publish this article.
Gallery Credit: Dave Wheeler