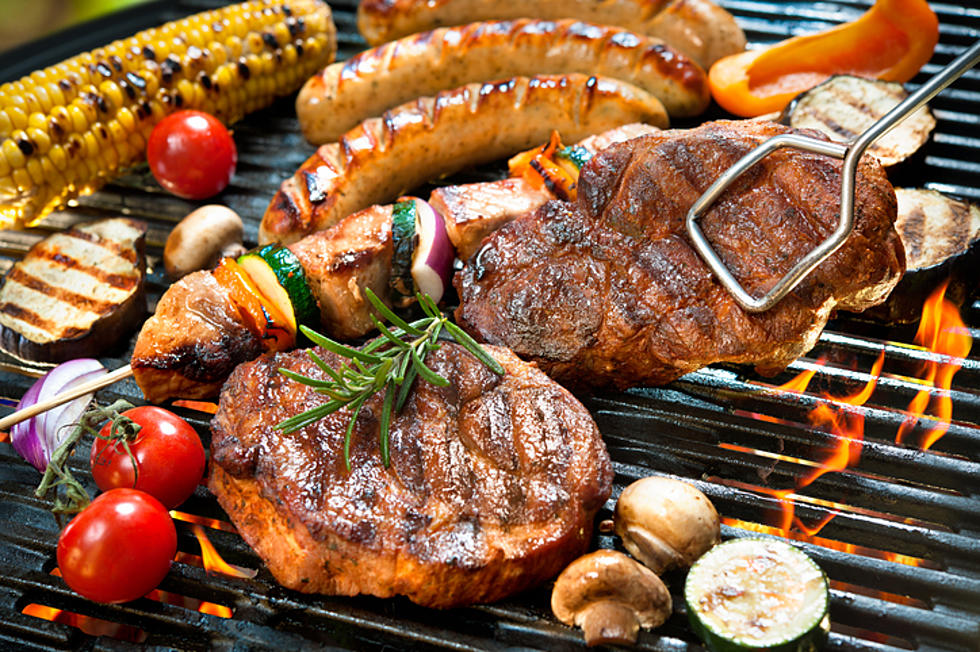 All About That Meat: 6 Meat-Centric Things For Central New York Dads
AlexRaths/ThinkStock
Ask any Dad what he really wants for Father's Day and there's a good chance it involves food. More specifically - meat. Here's our 6 favorite "meat-centric" Central New York things to do for dear old Dad.
Pete Mondi's BBQ - River Rd, Marcy
Technically they're not open for Father's Day, but we're sure Dad would love dinner here on the Friday night before. You never know, they may even decide to open on Father's Day. But seriously, if you (or your Dad) love "real" barbecue you have to check this place out. Nothin' fancy about it, but it sure is good food.
---
If the Brazilian Steakhouse at Turning Stone was still there, that would be high on our list of favorite Central New York Meat Experiences, but settling for the TS Steakhouse is by no means settling.
TS Steakhouse has received Open Table's 100 Most Romantic Restaurants in America Award for three consecutive years (2015, 2016, 2017). Most recently it was recommended by Forbes Travel Guide as One of the Finest Properties in the World for 2016 and also received Wine Spectator Magazine's 2016 Award of Excellence. (TurningStone.com)
Dad will love the food as well as the amazing views from this over-the-top meat destination.
---
We're not going to turn this into an argument over which local meat market is the best, so this applies to Hapanowicz or whichever shop you choose. Everyone knows Dad loves the smell of meats grilling in his own backyard. Whether it's Hapanowicz or Pulaski, Desantis or Meelan's, pick up a few different varieties of meat along with all the fixings, and celebrate Father's Day at home. Heck, Dad will probably volunteer to do all the grilling.
---
Looking for a gift that Dad can enjoy for a couple weeks? Ok, maybe it will only last a few days. But Joe's Jerky has lots of gift ideas that would perfect for any meat-etarian - many flavors of beef jerky, snack sticks and even bacon jerky. They also have a great butcher shop in the Corner Market with some choice cuts of meat perfect for grilling.
---
If you want to treat Dad to a true Southern sit-down barbecue meal in the Utica area, there's really no other choice. Piggy Pat's has been doing it right since they were just a take-out shack in Middleville in 1994. Remember this Father's Day, the Piggy Pat's BBQ experience at the Washington Mills restaurant is just what Dad has been hoping for.
---
Looking for fine Italian food AND great meats? Treat Dad to Delmonico's in North Utica. Maybe he'd like a juicy, perfectly prepared 24 ounce Angus Delmonico steak. Everyone else in your party will find something to love about this Father's Day feast too. Here's another idea - you could take Dad on that dream vacation to Orlando, FL and still take him out to Delmonico's for dinner.
---
This may not be a local commercial, but we think it's a pretty brilliant idea for a jingle -
Do you have any other "meat-centric" favorites in Central New York?
---
BONUS VIDEO