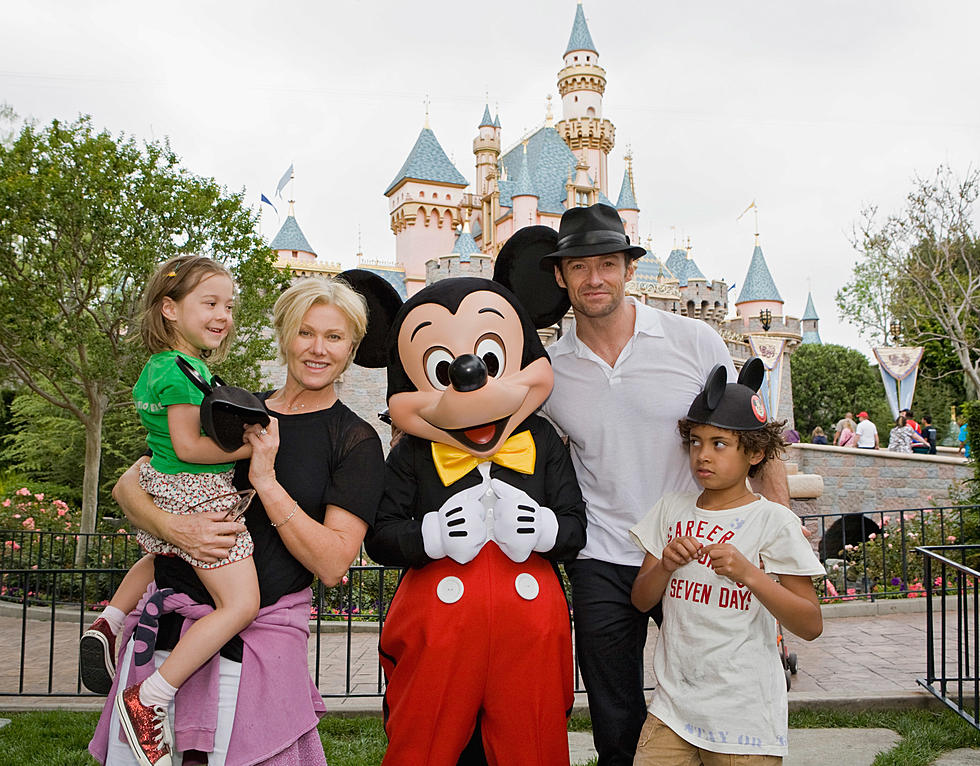 What Famous Fathers from New York Probably Get for Father's Day
Getty Images
Father's Day is literally three sleeps away. Prayerfully you've worked out a really cool gift for the dad/hubby/father figure in your life that does NOT include 2 for 1 Slim Jims at your local convenience store. Or re-gifted socks. No judgement zone.
Prayerfully, you have something fun and memorable planned for Dad that you both will share fond memories about later.
You ever had a random question sticking to the front of your mind like a rogue post-it note? Just me?
The thing I've been wondering is what celebrity fathers get for Father's Day? Do they too receive picked over whatnots and half-inspired cards from the dollar store? Do they grill in sandals and black socks? Do they want tools from the local DIY store?  If what people say is true-- that celebrities are just like the rest of us-- are their Father's Day experiences kinda lackluster also?. Yes? No? Maybe?
First, I asked ChatGPT to list the top famous fathers from New York.
Famous Fathers from New York State according to ChatGPT
Jay-Z - Rapper, entrepreneur, and music producer.
Robert De Niro - Legendary actor and film producer.
Jerry Seinfeld - Comedian, actor, and creator of the sitcom "Seinfeld."
Alec Baldwin - Award-winning actor, comedian, and producer.
Tony Bennett - Renowned singer and artist.
Al Pacino - Acclaimed actor known for his roles in iconic films.
Billy Joel - Singer-songwriter and pianist, known for his timeless hits.
Spike Lee - Acclaimed filmmaker, producer, and director.
Martin Scorsese - Acclaimed film director, screenwriter, and producer.
Chat GPT is not without it's flaws. It listed Hugh Jackmon with the above list. He may live in New York, but he certainly is not from New York. So, I took him out.
So Then. I asked ChatGPT what kinds of gifts famous fathers might get for Father's Day.
What ChatGPT "Thinks" Famous Fathers Might Probably Receive for Father's Day
Luxury Watches: High-end timepieces from renowned brands like Rolex, Patek Philippe, or Audemars Piguet.
Personalized Gifts: Custom-made items such as engraved cufflinks, monogrammed wallets, or personalized artwork.
Fine Dining Experience: Exclusive dinner reservations at upscale restaurants or private chefs cooking a gourmet meal at home.
Tech Gadgets: The latest gadgets like smartphones, tablets, or smartwatches.
Sports Memorabilia: Autographed jerseys, rare sports collectibles, or tickets to games of their favorite teams.
Spa and Wellness Treatments: Relaxing spa packages, massages, or wellness retreats.
Exclusive Travel Experiences: VIP vacation packages, luxury cruises, or private jet getaways.
Fine Wine or Whiskey: Collectible bottles of aged wine or rare whiskey selections.
Custom Tailored Suits: High-end bespoke suits tailored to their measurements by renowned fashion designers.
Family Time: A day spent with their loved ones, creating lasting memories and enjoying quality time together.
 See. Celebrities, (fathers or not) really aren't like the rest of us.
Ten Incredible Father-Son Stories Involving New York Athletes
When it comes to athleticism, it often runs in the family, and these ten New York athletes owe their fathers a great deal of credit for the success they've had.
10 of the Most Famous Fathers of New York State
From politicians to entertainers, these ten fathers have deep ties to New York and each has left a lasting imprint not only on our state but beyond.
Upstate New York Adventures To Give Dad For Fathers Day 2023
Father's Day is all about Dad. And, let's face it, what to give him! Unlike eras in the past, when a necktie, a shirt, or a new pipe might suffice for the perfect gift, today's Dad (and Grandpa) are looking for something a little more adventurous. Here are a dozen suggestions to help you make Father's Day this year one of the best ever!