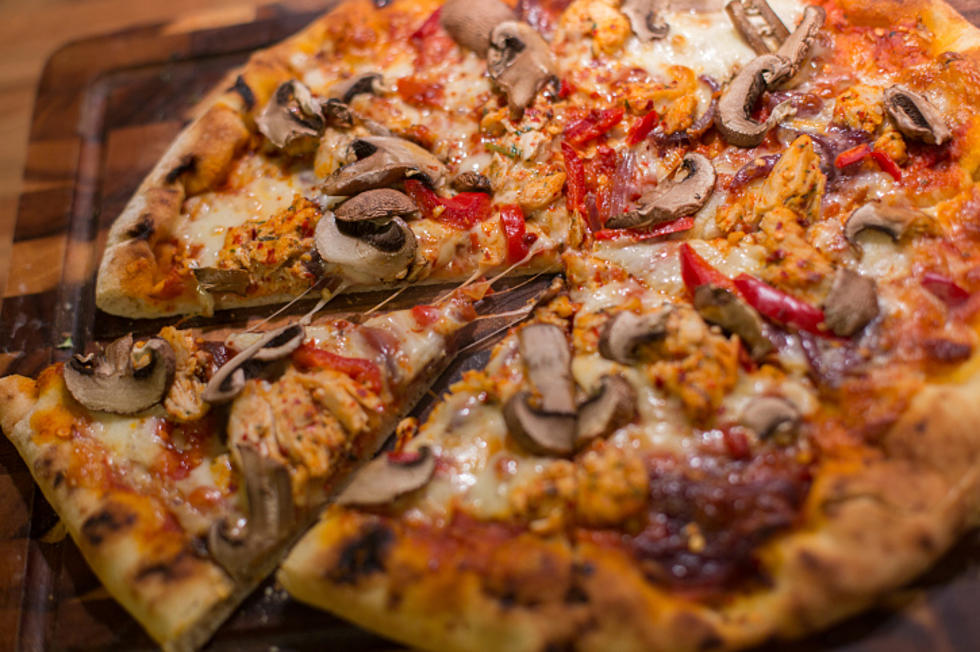 7 Unique Events Happening in Central New York This Weekend
DHSphoto/ThinkStock
Have a few hours to kill this weekend? Looking for something the whole family can enjoy? We found the top seven interesting activities happening in our area this weekend.
1 - The Erie Canal Bicentennial Celebration
Celebrate the groundbreaking of this huge historic project, the "First Dig" of the Erie Canal. The event will be held at Bellamy Harbor Park in Rome on Saturday (July 22) starting at 10am. There will be live music, an art fair, food, activities for the kids, and a historic reenactment of the "First Dig." The Utica Zoo's Zoomobile will be there as well, and fireworks will wrap up the celebration. Beth and Dave from the Lite 98.7 Morning Show will be there, too.
Where: Bellamy Harbor Park on East Whitesboro Street in Rome
Cost: Free Admission
2 - Films Under the Stars: Independence Day
It's another installment of the "Summer 2017 Franklin Square Film Series." Saturday night (July 22), you can watch "Independence Day" at the Franklin Square Alley in Utica. See Will Smith, Bill Pullman, Jeff Goldblum, Vivica Fox, and all the rest in this classic action packed, sci-fi movie. Just a heads up, you'll want to bring your own chairs for this event. Food will also be available (to purchase), and it runs from 8pm to 11pm.
Where: Franklin Square Alley in Downtown Utica
Cost: Free
3 - The Largest Ice Bucket Challenge
The Ice Bucket Challenge phenomenon isn't over just yet. You can be a part of a Guinness World Record attempt of the largest ice bucket challenge ever. This event takes place on Sunday (July 23) at 6pm. Ice, water, and buckets will all be provided for you. You will want to register ahead of time (you must register by Friday, July 21st). You can register at: UticaIceBucketChallenge.splashthat.com
Where: Donovan Stadium on Sunset Avenue in Utica
Cost: Free
4 - Herkimer Diamond and Gem Show
If you like gems, stones, fossils, and of course our own Herkimer Diamonds, you're going to love this event. It's being hosted at the Herkimer County Fairgrounds on Saturday and Sunday (July 22 and July 23), and goes from 9am to 5pm both days. In years before, they've also had glass blowing, massage therapists, authors, artists, and vendors with homemade crafts and goodies (so you can expect a lot of the same). There will also be food vendors so you can get a delicious treat as you check out all they have to offer.
Where: Herkimer County Fairgrounds on Cemetery Street in Frankfort
Cost: $5 Admission
5 - Pizza Eating Contest
Pizza lovers rejoice, this is just for you. Franco's Pizza in Ilion is hosting their first ever pizza eating contest on Saturday (July 22). They'll have a DJ playing music for the event and prizes. The grand prize includes a $50 gift card and your name on a plaque. Don't be late to this event though, it only goes from 10:45am until 11:15am.
Where: Franco's Pizza in the Central Plaza in Ilion
Cost: $10 to enter the competition
6 - Kid's Garden Paint Party
The little ones can get a head start on learning about growing a garden and taking care of plants, while also getting the opportunity to paint their own flowerpots and garden markers. This event is at the Greenscapes Garden Center on Saturday (July 22), and goes from 11am to 12:30pm. Everything needed is provided, and refreshments will also be served. You'll want to register ahead of time for this event. You can do that at: BBDesignsUtica.com
Where: Greenscapes Garden Center on Old Mohawk Street in Whitesboro
Cost: $25 per child
7 - Australian Pink Floyd
Have a relaxing ending to your Saturday night, by watching The Australian Pink Floyd Show at Turning Stone Resort Casino. This is the closest you can get to seeing (and hearing) Pink Floyd in 2017 with this fantastic tribute band. The show goes from 8pm until 9:30pm. You can get tickets at TurningStone.com or by calling the Turning Stone Box Office. If you can't make it out this weekend, they'll be back in New York performing at SPAC next weekend (Saturday, July 29).
Where: Turning Stone on Patrick Road in Verona
Cost: Tickets range from $29 to $44
---
BONUS VIDEO: