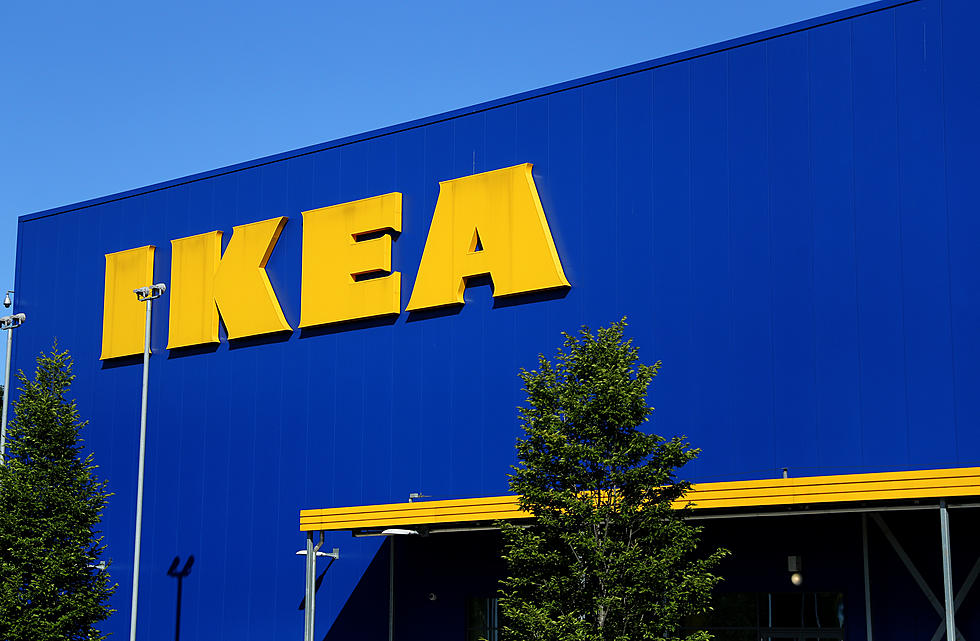 Can We Please Open an IKEA in Central New York?
Warren Little, Getty Images
The first time you go is honestly an experience you'll never forget. I went there a few times traveling for my college internship, and haven't visited ever since. It got me thinking though: with all the vacant mall space we have here in Utica, even at Destiny USA and Shoppingtown Mall in Dewitt, can we please open an IKEA?
IKEA, for those who don't know, it's basically a mixture of a few stores we have here in Central New York all in one. For me, I get vibes of At Home, Homegoods, and BJs. Some call it a glorified furniture store and I believe that's a valid way to describe it, but it's absolutely amazing.
The store designs and sells ready-to-assemble furniture, kitchen appliances and home accessories, among other useful goods and occasionally home services. They literally have everything you may need for your home at IKEA, and if you're on a budget, it is the place to shop for it all.
IKEA is great because it's basically set up like a model house. You can walk through dozens of different room designs and all these products and items that are available for purchase. You keep notes of where and what you want, then you go to an area where the items are held in bulk to buy.
This might stress some people out, but to many, it's amazing.
When you're tired from all the shopping, you can visit the food court. Because IKEA is a Swedish company, it only makes sense that the most popular item is swedish meatballs - which are surprisingly absolutely delicious. I know it's super random that I'm getting meatballs the same place I'm purchasing a desk for my office, but I'm telling you - sometimes I dream about those meatballs.
The closest location is in Paramus, New Jersey - and then second closest is in New Haven, Connecticut.
Can we please take one of these vacant spaces and open an IKEA? Do you agree or disagree? Let us know inside our station app.
Take A Look Inside The Abandoned ShoppingTown Mall In Dewitt, NY
Onondaga County currently owns the ShoppingTown Mall located in Dewitt New York near the Syracuse area. As of today, the mall is abandoned. The future of the building will go to someone who has the best vision for it. Onondaga County
has issued an official request for proposals (RFP)
for ShoppingTown Mall. The property will be resold to the buyer with the best plan for revitalizing the vacant property.
Proposers will need to have a demonstrated history of producing "high quality projects," according to the statement. They will also need to produce financial information related to the project."
Jordan Harmon was able to tour the property and take plenty of photos recently with permission from Onondaga County:
The main purpose of this shoot was to document this historical structure before any alterations occur. I grew up with this mall, I can remember coming here as a kid. This was the place my family did our back to school shopping and the place where I'd blow my allowance at Fun Junction playing laser tag. To see it now is shocking to say the least. The former owner of the mall clearly made no effort to maintain it, let alone stop the hundreds of leaks in the roof.
CHECK IT OUT: See the 100 most popular brands in America
Here are 50 of your favorite retail chains that no longer exist.