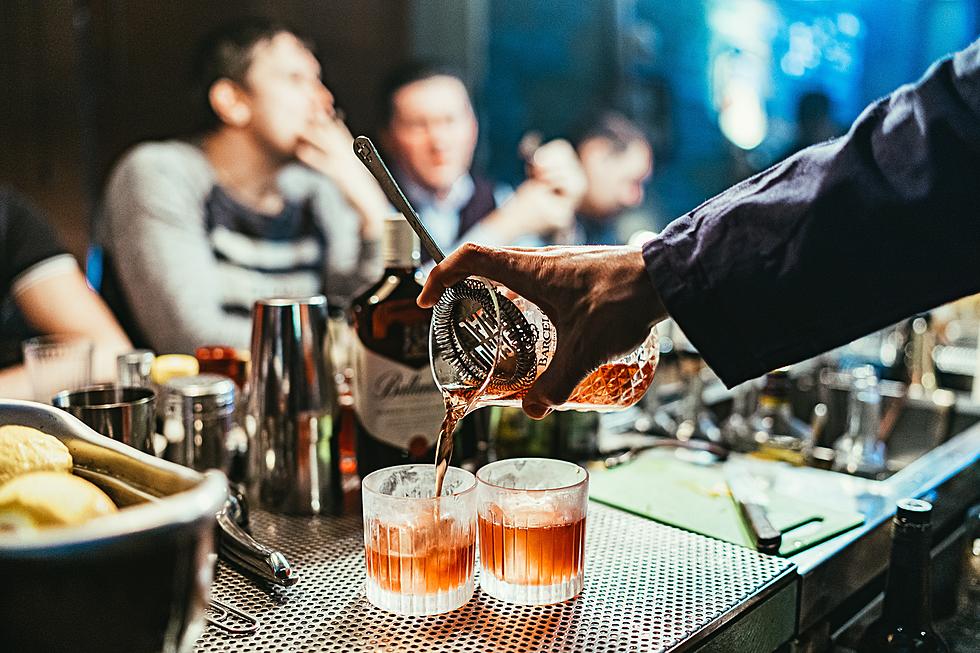 Which 1 Of These Cocktails Should Be New York State's Official Cocktail?
Photo by Stanislav Ivanitskiy on Unsplash
How is it possible New York State doesn't have an official cocktail? Would one of these make the cut for you?
As of the time of publication of this article, there are no specific cocktails officially designated as the most popular in the state of New York. However, New York State does have many drinks served up across the state. Some cocktails have gained popularity, especially in the cocktail bars of New York City. So, should any of these drinks be considered New York State's official drink? These drinks include:
Manhattan: This classic cocktail, believed to have originated in New York City in the late 19th century, typically consists of whiskey, sweet vermouth, and bitters. It's often garnished with a cherry.
Cosmopolitan: This stylish and iconic cocktail gained popularity in the 1990s and is made with vodka, triple sec, cranberry juice, and freshly squeezed lime juice.
Brooklyn: Another cocktail with a New York-inspired name, the Brooklyn cocktail often features rye whiskey, dry vermouth, maraschino liqueur, and Amer Picon.
New York Sour: A twist on the classic whiskey sour, the New York Sour includes bourbon, lemon juice, simple syrup, and a red wine float on top.
Gin-Gin Mule: Created by bartender Audrey Saunders in New York, this refreshing cocktail combines gin, ginger beer, simple syrup, and fresh mint leaves.
Taste Atlas did name one drink as an unofficial official drink: The Bloody Mary:
Believed to have originated during the prohibition era in New York City (some say in the original Harry's New York Bar), Bloody Mary is made with a combination of vodka, tomato juice, lemon juice, Worcestershire sauce, tabasco, celery salt, and pepper. With numerous spicy sauces used in its preparation, Bloody Mary has gained a reputation of a great hangover cure and, being a restorative beverage, it is even recommended to drink it in the morning."
Do you think any of the cocktails listed should be the official ones for New York? Text us and let us know on our station app.
Niagara Falls, NY Competes For Best Falls Destination of Them All
There was a stretch of time where if a person said they were visiting Niagara Falls with their family, it was kind of assumed that they meant they were going to Canada. Not any more. The American side of the world's most famous waterfalls is now humming with attractions, great dining, and lots of places to explore.
Gallery Credit: Chuck D'Imperio