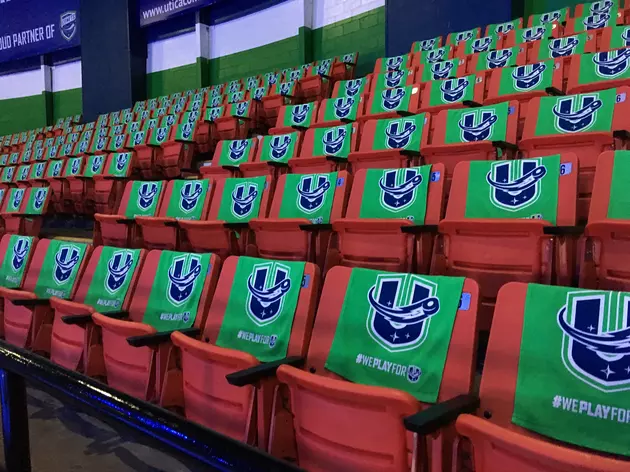 Comets Open Up The Aud Tonight
Luke Tubia, TSM
The Utica Comets play their first home game of the season at the Utica Auditorium tonight.
Utica will open up their home season against the Binghamton Senators at 7:00.
As a special treat, all fans will be given a new version of the 'Rally Towel,' but instead of blue, the new towel will be green with the Comets alternate 'U' logo.
Comets goalie Richard Bachman joined First News With Keeler in the Morning on WIBX950am on Monday to discuss the home opener, his feelings about Utica and his connection to Stephen King:
Fans are encouraged to arrive 10 to 15 minutes earlier than usual.
As part of the Auditorium's new safety enhancements, fans entering the building will now have to pass through hand-held metal detectors.
The Comets are 1-3-0 heading into Wednesday's game.