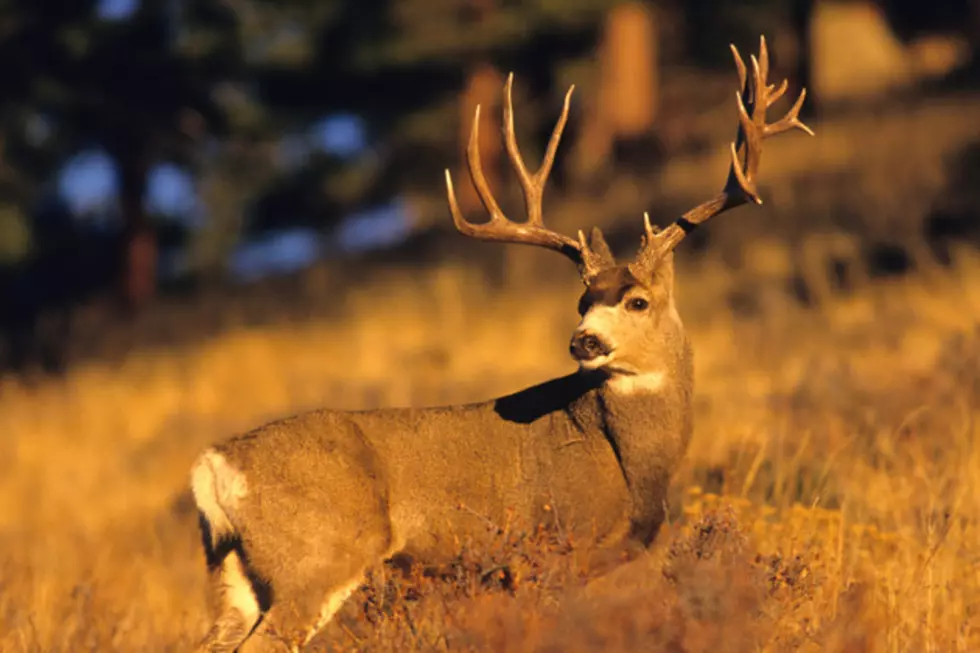 Deer Invading East Utica [VIDEO]
Tom Tietz/Thinkstock/TSM
Oh deer, East Utica is being overtaken by the brown, slender legged, ruminant animals. They're not shy about coming right up to you either, but NYDEC officials are warning residents not to feed them.
The deer are coming in droves!  You HERD me right, deer are ambushing East Utica and they're creating potential traffic worries too. Because they are so fearless and tame, they aren't shy about wandering right into oncoming traffic.
When you turn on East Park Road you will likely be met by a deer or two or maybe even two dozen. Early in the day and later in the evening you get anywhere from 8 to 15 crossing the streets at any one time and you know we have a lot of people stop and look at them." (WKTV.COM)
The reason the deer keep coming by is because people keep feeding them. Someone was recently spotted dropping off a bucket off bananas and peels alongside of the road for the deer to munch on. However, in New York State it's illegal to feed the animals within 300 feet of the roadway.
Certainly it's kind of neat that the deer aren't afraid to make themselves right at home here in Utica. It's fascinating to see ten or fifteen of the animals grazing and conglomerating right in front of us, but the fine for violating the law will cost you more than a pretty penny. In fact, it may run you several hundred BUCKS! (Deer joke.) But seriously, please don't feed the deer.
Just Jen and I talked about this ongoing deer issue this morning. Take a listen by clicking the purple tab directly beneath the Just Jen header.
check out the Bambi skit from Saturday Night Live!