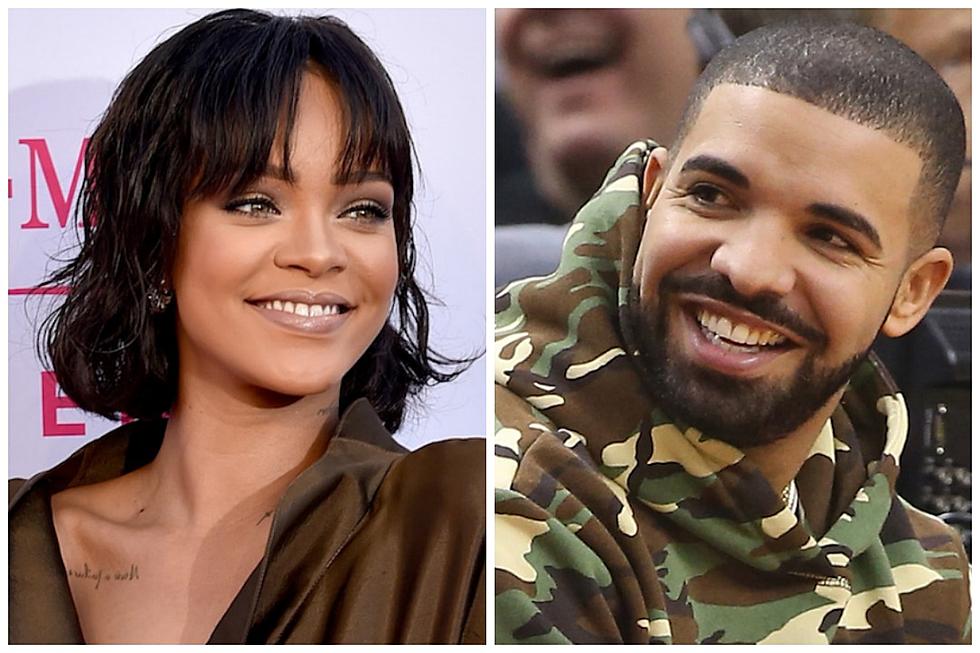 Drake and Rihanna Are Now 'Fully Dating' and 'Happy' According to a Source
David Becker; Tom Szczerbowski, Getty Images
Drake brought Rihanna on stage last night at his Miami stop of the Summer Sixteen Tour, and kissed her, further igniting rumors that the two are officially an item.
The two were spotted in Miami the other night, getting really cozy in a club. Now, Entertainment Tonight reports that a source close to Rihanna has confirmed that they're together.
"They are fully dating…They're happy," the source says.
The two have been hanging out a lot ever since the VMA's, when Drake gushed that he's been in love with RiRi since he was 22. Later that night, the two were spotted in New York, cuddling and eating sushi. The next day, they hung out together at a Miami club. Drake's been in Miami for the past couple of days since he had a two-night stint in the city for his tour.
The news that the two finally are together, for real this time, isn't that surprising. The two have been romantically linked to one another off and on for years, and have collaborated musically on tracks such as "Take Care," "Too Good" and "What's My Name."
Last night, RiRi hit the stage with Drake, performing their summer smash, "Work." Rihanna also performed "Bitch Betta Have My Money." Lil Wayne also popped up, performing "A Milli."
Check out some of the footage from RiRi and Drake's performance below.
10 Summer 2016 Music Festivals