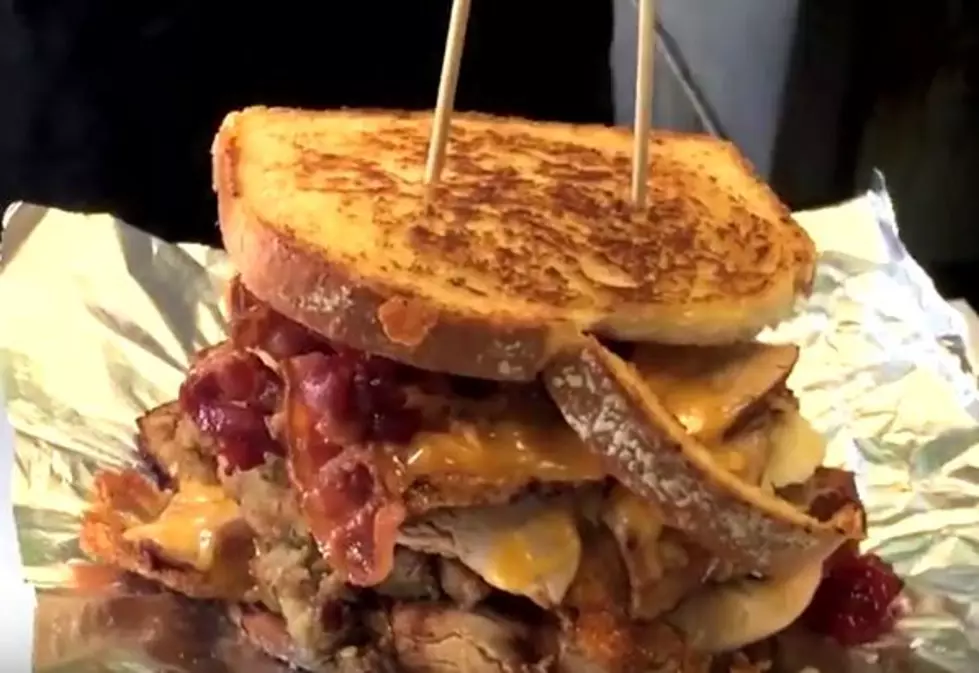 Gobble Gobble Up the 'Harvester' at the Great New York State Fair
Syracuse.com/YouTube
The Great New York State Fair is coming to Syracuse, and what would the Fair be with out fair food? Introducing a deep fried turkey sandwich known as the "Harvester."
Are you ready to indulge in a 2 pound sandwich pilgrim? Maybe we should rephrase that question because the sandwich weighs 2 pounds WITHOUT the gravy. We'd probably feel too guilty to eat the Harvester if we discovered it weighed anymore than that anyway.
The Harvester is essentially a deep-fried Thanksgiving dinner sandwich - with turkey, mashed potatoes, stuffing, cheese, bacon and cranberry sauce between two slices of butter-drenched sourdough bread.
Now we have a new idea for the day after Turkey Day this November. Say goodbye to the traditional Thanksgiving leftovers. Whoever makes this crazy sandwich will be the hero of your home.
---
Naomi Having a Blast at Water Safari