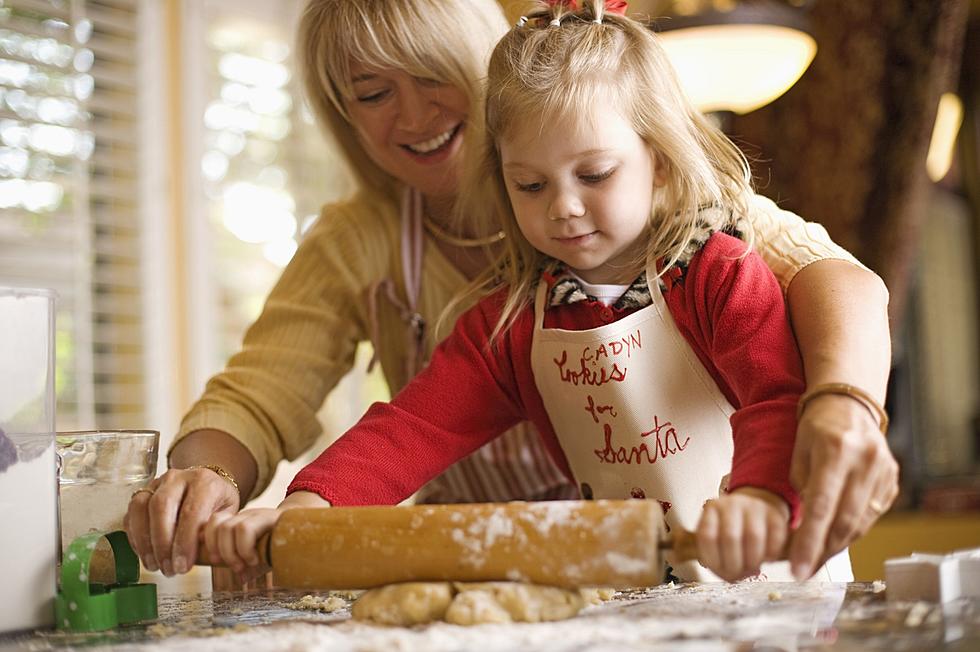 Make Your Holiday Cookies 'Sparkle' with Homemade Edible Glitter
Jupiterimages/ThinkStock
Step up your Christmas cookies and holiday baking this year. You can EASILY create your own edible glitter to decorate those treats.
Who wouldn't want some sparkly treats for the holidays that are actually edible?! Between decorating Christmas cookies or truffles, to adding a little extra special touch to those gingerbread houses, this edible glitter recipe is sure to be a hit.
Like ridiculously simple, anyone can do it.
All you need is:
1/4 cup sugar (granulated)
1/2 teaspoon of food coloring
Mix the sugar and food coloring together then bake in the oven at 350-degrees. It takes between 7 and 10 minutes, but then you'll have edible glitter that you can use to decorate whatever you'd like!
And of course, you can keep repeating the process with a bunch of colors - Maybe some blue for icicles. You'll need red and green because those are the obvious "Christmas colors." Maybe some brown for a sparkly Rudolph the Red-Nosed Reindeer?!
Hope this little kitchen/baking/decorating hack makes your holidays a little more fun this year. Happy baking season! And a big thank you to my friend Katie for sharing this recipe with me, and all of you.