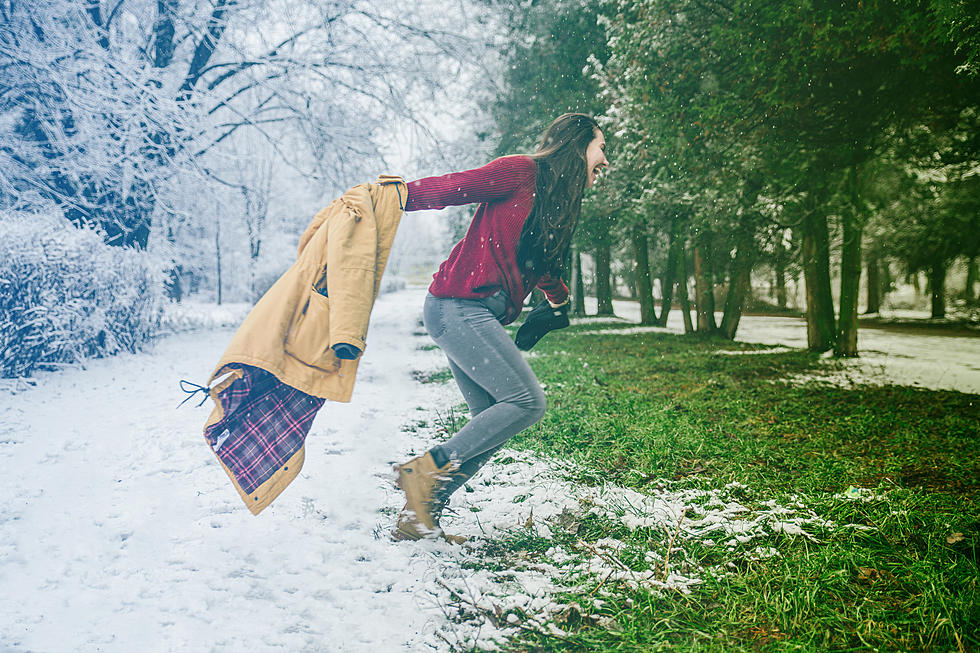 When Will it Feel Like Spring in CNY? Farmer's Almanac Predicts Late Arrival
Vera_Petrunina/Think Stock
Spring may be March 20 on the calendar but most of us know it takes a lot longer to arrive in Central New York. And this year will be no different.
The Farmer's Almanac is predicting Spring will take its sweet time to arrive. It'll start wet and cool with snow possible in early April in the Northeast. So get ready for a white Easter.
Unseasonably cold temperatures may be gripping many parts of the country. We are predicting a "soggy, shivery spring ahead."
The middle of February may be unseasonably warm but March is another story. Forget the famous saying "in like a lion and out like a lamb." March will end with a roar with plenty of snow and cold temperatures expected.
Accuweather Spring Prediction
AccuWeather agrees. The long-range forecast is not only calling for more cold weather throughout the Spring but also snowstorms, thunderstorms, and short previews of what's to come this Summer.
It looks like you'll need to keep your winter coats and snow shovels handy until sometime in April.
"Don't be fooled. There's still some winter left this season that may last into spring, and we could be talking about snow in March," AccuWeather Senior Meteorologist Paul Pastelok said. "And we may even see a little bit of snow in the Northeast in April."
March Snow
There hasn't been much snow for winter enthusiasts to enjoy in New York. But hang on. It's coming. Accuweather says March could be the snowiest month of the year for the East Coast."
"It is not uncommon to see nor'easters late in the winter or early spring," Pastelok said. "After a snowless early to mid-winter period for most, the Northeast can be at risk for one or two big storms with potential snow and wind."
Spring Tease
The middle of February will feel like Spring with temperatures in the 50s and 60s but it won't hang around. It'll just last long enough to trick us into thinking a new season is arriving soon. But everyone in Central New York knows we could get snow as late as May.
20 Sure Signs Spring is Near in CNY
Spring isn't defined by the date on a calendar in central New York. Here's sure signs the season is near.