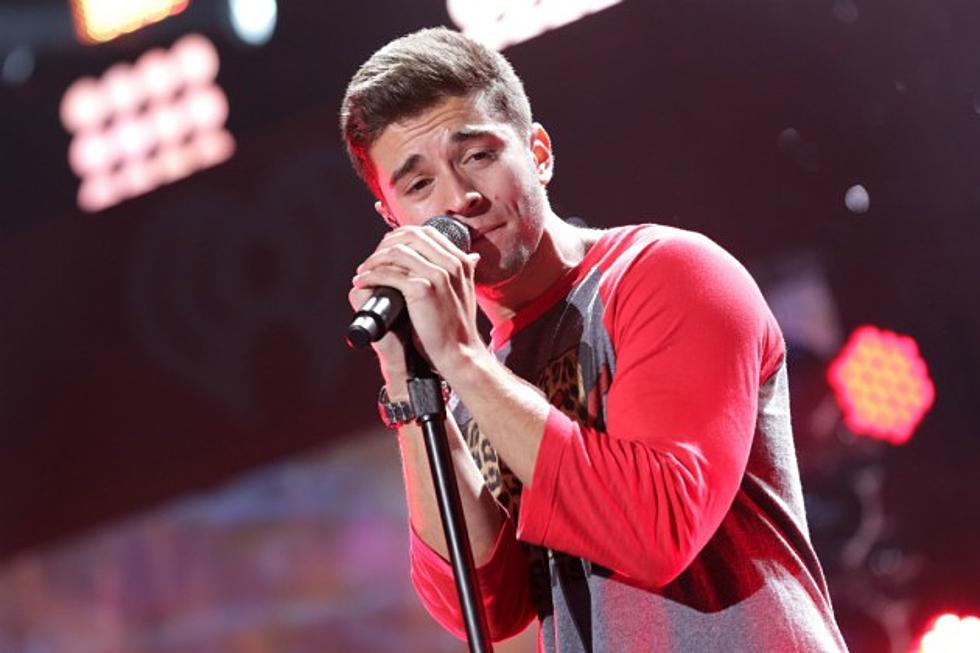 Jake Miller's 'Selfish Girls' Video Features Cameos From Camila Cabello, Meghan Trainor + More
Alexander Tamargo, Getty Images
Florida-bred rapper Jake Miller recently dropped the music video for his latest summery single, "Selfish Girls." Steering away from the polished production of previous videos, "Selfish Girls" features fan-sourced footage of Miller fans (the "Millertary") guitar-strumming along with and lip-syncing to the (arguably sexist, lets be real) lyrics of the catchy pop-rap track.
"I wanted to make my fans feel like the stars on this one," Miller explained in a statement about the video. "I smile every time I watch this video. My fans are the best." The featured clips were selected from thousands of submissions to a Twitter request the artist posted weeks ago.
However, Miller fans aren't the only people who make appearances in the clip! Fifth Harmony's Camila Cabello, social media phenom Matthew Espinosa, R&B artist Jasmine Villegas, "All About That Bass" singer Meghan Trainor, and pop artist Nikki Flores all make cute but brief lip-syncing appearances in the crowded clip. And while it's no "Bad Blood" or "Bitch I'm Madonna," the playful cameos do lend themselves well to the upbeat, tongue-in-cheek vibes of the video.
After making his debut live performance opening for Snoop Dogg in 2011, Miller went on to win the Samsung and T-Mobile USA "Kick It With The Band" talent competition, using his $35,000 award to launch his music career. The artist signed to Warner Brothers Records in 2013, and released his debut full-length album Us Against Them in November of that year.
Miller is currently on The Dazed And Confused Tour, making his way across the States with stops in Atlanta, Columbus, Cleveland, Chicago, Phoenix, San Diego, Los Angeles, and more this summer, alongside special guests Jasmine V (featured in his video, above) and Alex Angelo.
"Selfish Girls" is off Miller's 5-track Rumors EP, released July 8.
Check Out These Celebrity Haircuts