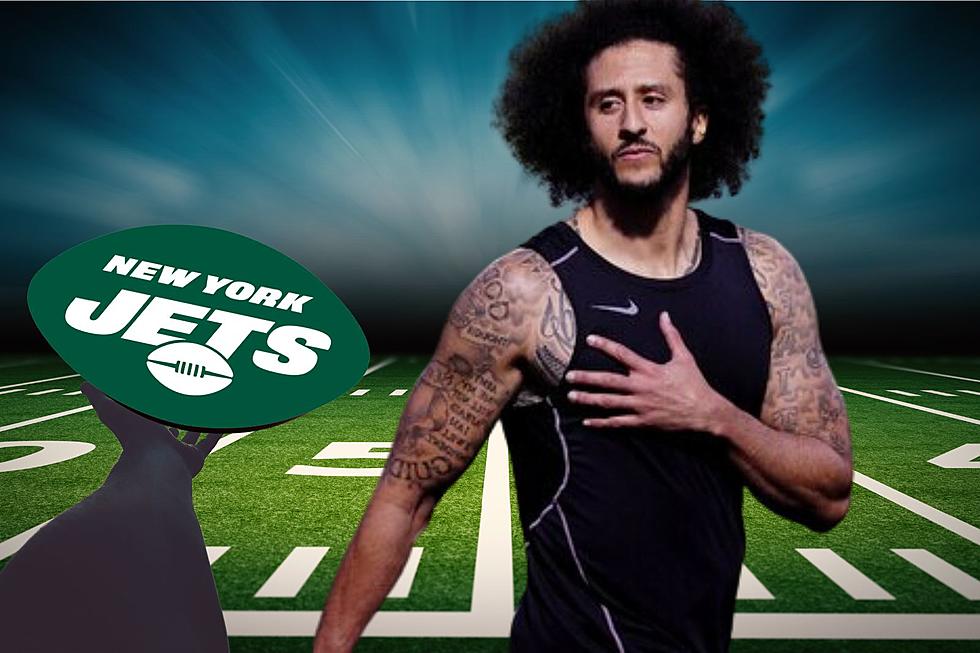 Jets Fans: Could St. Colin be The Jets Next Backup, Backup QB?
Canva/Envy McKee
Non-Football fan here.
The only reason I'm bring this question into the field is because from what I hear, the Jets suck, suck. (Jets fans, I apologize bc I do not know if this is true or not :) I have no context about what the stakes are. But if the Jets, as a team-- suck, suck, Does that mean their chances of going to the Superbowl are nil to none?
Meanwhile, following the potentially career-ending injury that Aaron Rodgers sustained on Monday night's game against the Buffalo Bills, the interwebs are abuzz about who, pray tell, would backup the backup QB who is now the starting QB for the Jets? They call it Quaterback Insurance, but is it really? (I mean, if The Jets suck, suck.)
The Jets say they have "a lot of faith" in Zach Wilson to replace Aaron Rodgers after the latter suffered a season-ending Achilles injury in their first game. But that isn't stopping New York from exploring quarterback insurance, with CBS Sports HQ Senior NFL Insider Josina Anderson reporting Wednesday that the Jets are working to "narrow down their options."
Enter, Colin Kaepernick.
If you Google Colin Kaepernick, so much conversation is happening around the news that his agent expressed interest in rekindling Kaepernick's relationship with the NFL as the replacement quarterback for the replacement quarterback for Aaron Rodgers.
If you aren't familiar (or forgot), according to The Comeback,
Kaepernick has not played in the NFL since the 2016 season after no team was willing to sign him after his iconic protests during the national anthem. This led to a lawsuit against the league as he claimed that he was blackballed. After the two sides settled the lawsuit, Kaepernick has since conducted multiple tryouts in front of NFL scouts but has not received a contract offer.
Which is interesting because Kaepernick continues to work out like its 2013. And some say he could do well if given a chance to play. But, according to ESPN's Josina Anderson:
The #Jets are not pursuing Colin Kaepernick to address their immediate need for QB depth. I'm told they'll look to at least narrow down their options today. The current* mindset is to bring a QB in who fits the chemistry of Zach Wilson being the guy, & knows system &/or staff.
So now you know. The answer is NO.
Let's also keep in mind that everyone keeps saying The Jets suck. If only bc they haven't won a Superbowl since the mid to late 1900's (read: 1969). So just about any decision they make, about anything at all-- could be chalked up to that.
A Look Back at the Crushing Opening Wknd for NFL Teams in NY
'Kick Off' Your Fall With These Five Must-Visit New York Football Destinations
Football season is upon us, and every Upstate New York football fan should add these five destinations to their list of must-visits in the fall of 2022.
Ten Times New York Football Teams Played for the Super Bowl
The Giants, Jets and Bills have all made it to the NFL's highest peak, but not every team was good enough to win. Here are ten times NY teams played for the Super Bowl.