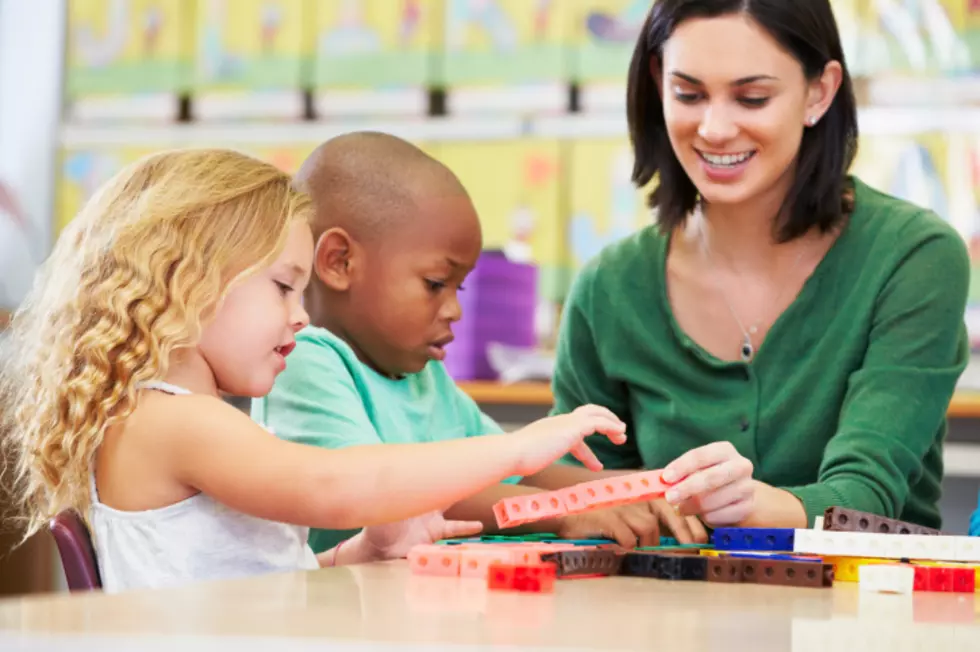 Lite 98.7 Wants Your Central New York Teacher and Student Shout Outs
Thinkstock/monkeybusinessimages
With school out in Central New York until at least April 29th, teachers and students are really starting to miss each other - even with Zoom conference and emotional videos. We can help.
We want to give teachers, students, bus drivers, parents -- honestly, anyone involved with our schools -- the chance to send a 25,000 Watt shout out and words of encouragement to their students. Students, you can let your favorite teacher know just how much you miss them.
We'll play your messages back on the air -- letting your favorite students and teachers know just how much they're missed.
Let us hear it! Send words of encouragement to your class, shout out your favorite student athlete, tell your favorite lunch lady how much you miss her!
Call 315-721-0987 anytime and leave a message. Be sure to tell us your name, grade, who you're sending the shout out to, and what school and town you're from - and tell us why they need a shout out!
Or, send a voice memo using the Lite 98.7 app.
1. Download the Lite 98.7 App below:
Enter your number to get our free mobile app
2. Open the Menu in the Lite 98.7 App:
Click on those three little lines...
3. Click Submit Photo/Video
(Don't worry, you don't need to film yourself!)
4. Fill out the form
5. Click Select and Submit Media Now
Pick "Record Short Audio Clip" to open the audio recorder. Hit record and a message that's up to 60 seconds long. When you want to stop recording, push done. When you're satisfied with your recording, hit submit to send it to us.
(Just so you know, the playback within our app is extremely soft, but it sounds just fine on our end. You're doing everything right!)

6. Listen to Lite 98.7
We'll send you a heads up when your message will air for the first time so you can let everyone know!