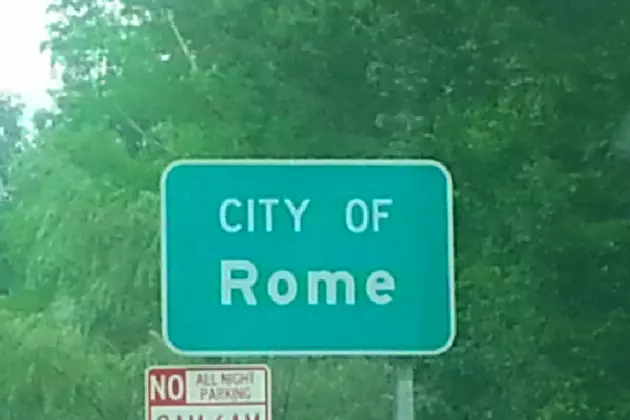 The Kindness of Neighbors in the City of Rome
TSM
A Rome Resident has been blessed with some wonderful and helpful neighbors. She wants to thank them for all the kindness they've shown her and her family.
It wasn't that long ago when people could count on their neighbors to help them out in difficult times, be there with open arms, and keep in eye out when someone was out of town or at work during the day. It seems like with everyone being so busy in their own lives these days, you don't hear many stories about neighbors helping out... In some cases, people don't even know who their neighbors are!
Well, this is a story that will bring you back to the good times, where everyone looked out for everyone else (and not just themselves). Rome resident Rose Crowley wrote to us about her amazing neighbors who have gone out of their way to help her out.
Rose's husband is living and working in Maine, and has been since March of last year. Not only is this difficult on a personal level, but there are a lot of things that need to be done around the house that can be hard to accomplish by yourself. Luckily, Rose has some wonderful neighbors. She wrote,
 My neighbors Mark & Stacey Colasanti and Mark & Lesley Blackburn are the best neighbors!!!

...Both my neighbors know [my husband isn't home often] so they keep an eye out for me and my daughter, helped mowing my lawn, snow blowing snow, lent me items when I ran out, sat with me on their front porch to chat and the list goes on...
Rose wanted to give them a big shoutout for all they do for her and her daughter. And we're sure her husband appreciates the neighbors looking out for his family while he can't be there. It's such a wonderful story to hear, especially in a time where some people don't even know who their neighbors are. We're so glad Rose shared this story with us, and we're SO happy there are still great neighbors out there like the Colasanti and Blackburn family.
Do you know someone who has done a good deed or random act of kindness? Share your 'Lovin' Moment' and we'll show you a "Little Lovin'" by putting you into a drawing to win a $50 McDonald's gift card each month.
---
BONUS VIDEO: