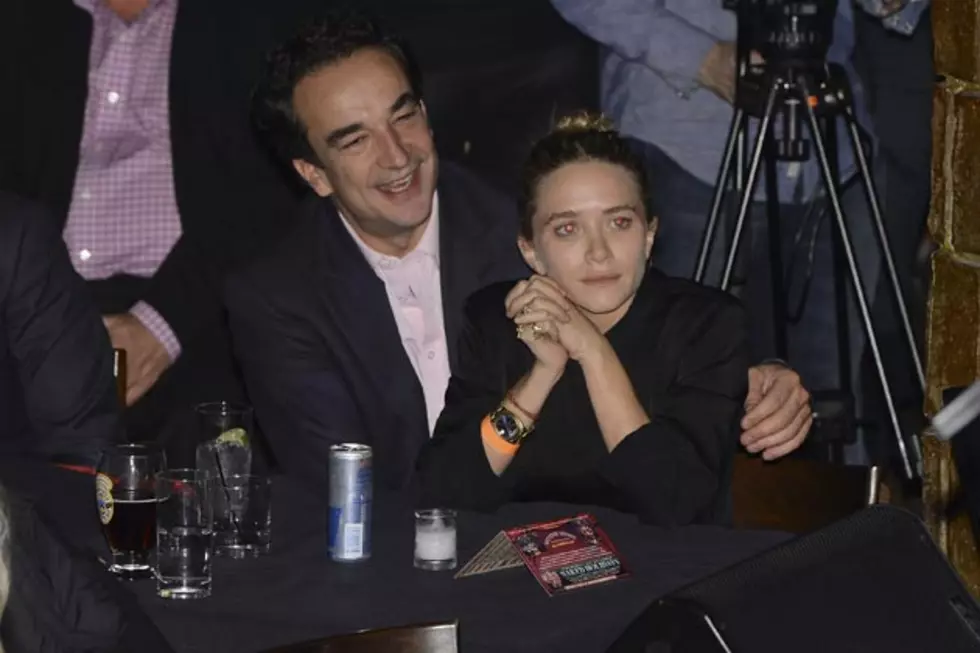 Mary-Kate Olsen + Olivier Sarkozy Engaged
Larry Busacca, Getty Images
Mary-Kate Olsen is off the market, officially. The former 'Full House' actress, fashion designer and one-half of the Olsen Twins is reportedly engaged to her much-older boyfriend Olivier Sarkozy.
Olsen, 27, and Sarkozy, 44, have been dating since 2012.
They reside in a New York City townhouse together. He is the brother of former French president Nicolas Sarkozy. And she, of course, is the twin sister of Ashley Olsen. Duh!
Us Weekly confirmed the news of the couple's engagement. Rumors that the duo was planning to the take the next step in terms of commitment began swirling at the end of 2013. There were sightings of M-K looking at rings and stories about her wanting to have children with Sarkozy instead of marrying him.
Olsen has never been married, while Sarkozy was previously wed to Charlotte Bernard. He has two children: Julien, 12, and Margot, 10. Sources have said that M-K makes Sarkozy "a better father. She remembers all the kids' special events." Sounds like she will be a good stepmother.
Also, her family members are big fans of Sarkozy, saying that he is "the best thing to happen to her. They love him." Familial approval is always good.
We're thinking that M-K and Ashley will dispatch their design teams at their fashion brands The Row or Elizabeth and James to design M-K's wedding dress. The 'Full House' fans in us sorta wish that Bob Saget aka Danny Tanner would give her away...