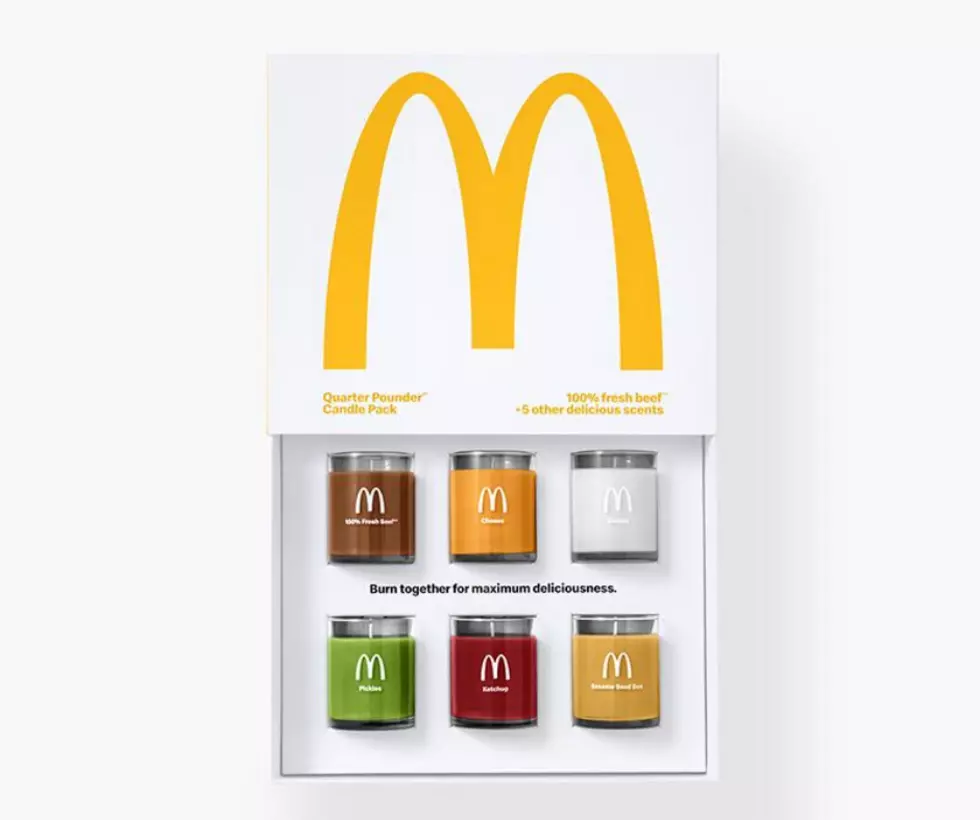 McDonald's Wants You to Smell Quarter Pounder Candles All Day Long
Credit: McDonald's
Whatever the smell, there's probably a scented candle for it. That includes your burger.
Enter your number to get our free mobile app
The 2 1/2" tall candles come in a set of 6 custom scented candles in glass containers, inspired by Quarter Pounder ingredients: Bun, Ketchup, Pickle, Cheese, Onion, 100% Fresh Beef.
Personally, I think McDonald's is missing out on an opportunity: french fry scented candles. We love a good burger, but can anything match the smell of freshly-made fries. We think not.