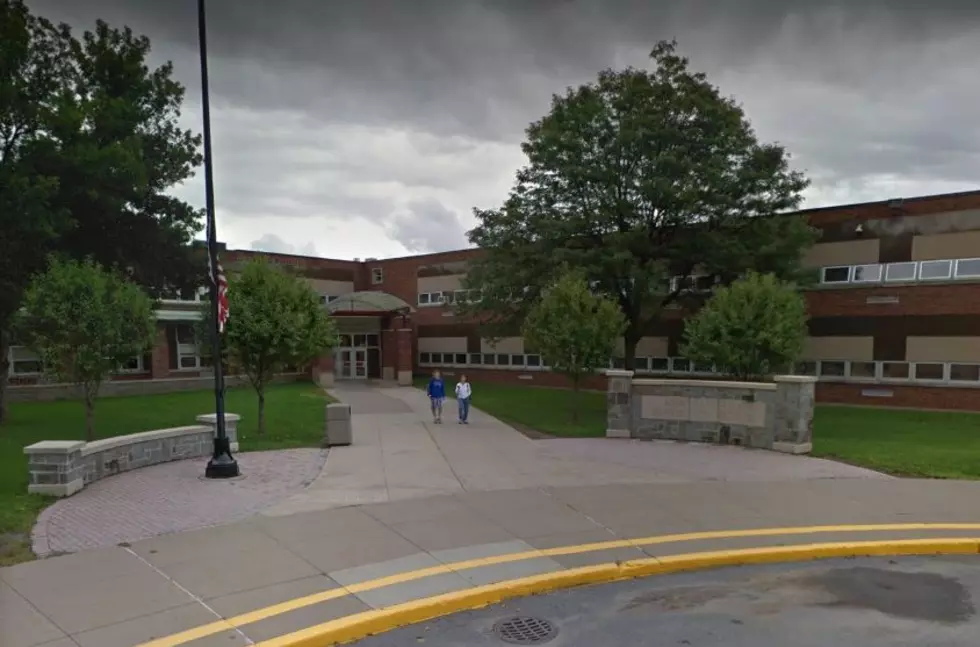 New Hartford Schools Go Fully Remote Beginning Friday
Google Street View
New Hartford Central Schools announced on Thursday that due to additional outbreaks of COVID-19 within the schools, they are going fully remote for all students beginning on Friday.
"New Hartford Central School District will be fully remote from Friday, November 20, 2020 through December 4, 2020. There will be no in-person classes on campus, including special education programs," said Nole in a letter to the community.  In addition, "all district-wide in-person extracurricular activities continue to be cancelled until further notice. This decision will help keep students, staff, families and our community as safe as possible during this period of remote learning," he added.
Nole said that due to the increase in the second wave of the virus, " the rate of infection in our county has tripled since the month began. This increased rate presents new challenges to a timely completion of contact tracing efforts by the Department of Health. The overall situation has greatly affected our capacity to safely educate our students, especially when it comes to securing adequate numbers of substitute teachers, cleaners, school safety officers, monitors, and bus drivers."
Our focus will remain on fully remote instruction through December 4 unless other plans are prompted by local or state officials.
Here's how classes will proceed going forward, through December 4th.
• Elementary hybrid students will meet their teachers for fully remote lessons as they did during the fully remote opening of school this past September.
• All students that have been enrolled in fully remote classes grades K-5 will continue to attend fully remote classes with their fully remote co­teachers.
• Elementary students enrolled in pilot classes and sixth graders will continue to meet with their classroom teachers.
• Secondary students will attend classes as they ordinarily would on remote days.
Teachers will provide students and their families with specific schedules. Service providers (e.g., speech, OT, and PT) will be in contact with students to continue remote sessions to the greatest extent possible. Grab and go meals will be available at the Senior High front entrance lobby and Myles Elementary School playground entrance from 9:30-10:30 AM.
LOOK: 50 photos of American life in 2020