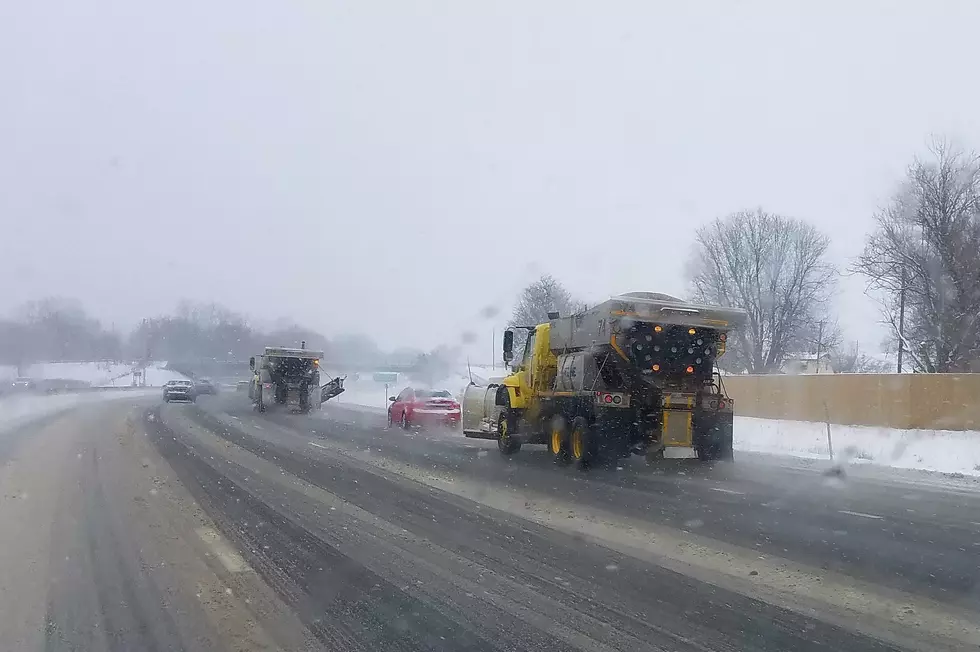 New York State Thruway Tackles The Snow
New York State Thruway Authority
With all the snow that piled up today across the state, the New York State Thruway plows were out in full force. And they demonstrated some of their advanced techniques for dealing with large quantities of snow across so many lanes of traffic.
This video from the New York State Thruway Authority Facebook page demonstrates the Buffalo division's "Echelon Plowing" system, using 4 plow trucks in tandem across multiple lanes highway lanes.
Plows did their best to keep up with the quickly accumulating snow. There have still reports of accidents all over the state, including one that closed a portion of I-87. North and Southbound lanes were closed on the Mario Cuomo/Tappan Zee Bridge.
Locally, our plows are still trying to clean up the roads, and County Executive Anthony Picente has issued a Travel Advisory for Oneida County. They are asking for no unnecessary travel this evening.
BONUS VIDEO