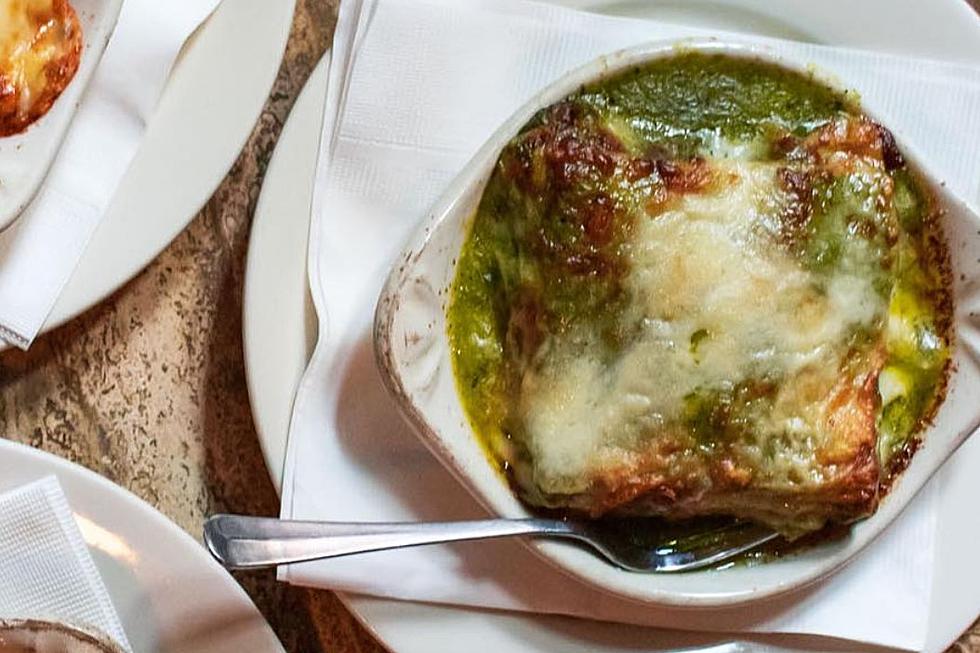 New York's #1 Lasagna Among The Best In America- Have You Tried It?
La Lanterna di Vittorio
In the heart of New York State, lasagna lovers flock to one place. Have you tried it?
The history of lasagna in New York State is intertwined with the waves of Italian immigrants who arrived in the late 19th and early 20th centuries. These newcomers brought with them their cherished recipes and culinary traditions, including lasagna. So you know in New York State we have nothing but the best of the best.
The food experts at LoveFood decided to look at the best lasagne in every state. Where are they going in New York State? The winner is La Lanterna di Vittorio:
With the largest Italian-American population in the US, New York is a hard crowd to please. However, La Lanterna di Vittorio manages it with its Lasagna al Pesto, an incredibly rich plate of basil pesto, béchamel and Parmesan layered between sheets of homemade, fresh pasta. Everyone who tries it says it's to die for. The restaurant has also recently launched a lasagne flight, because why have one type when you can have many!
This iconic Italian restaurant is located in the heart of Manhattan. La Lanterna di Vittorio was founded in 1972. It has played a massive role in shaping the New York lasagna scene. Yes, there is a scene for this. The restaurant's rich history, steeped in Italian tradition, is evident in its time-honored lasagna recipe. Handcrafted with layers of delicate pasta, savory meat sauce, and creamy béchamel, their lasagna is a true masterpiece.
La Lanterna di Vittorio's lasagna stands as a testament to the enduring influence of Italian culture on New York's food scene. It is a dish that honors the past while continuing to captivate the palates of modern-day diners. Have you tried it? Let us know when you text us on our station app.
17 Highest Rated Central New York Plates Of Lasagna
You love it, you want it- delicious lasagna. Here are the Top 17 highest rated plates of lasagna in Central New York.
Gallery Credit: Dave Wheeler
21 Incredible Spots To Order Spaghetti Across The Utica And Rome Area Of New York
Is there no more classic match than spaghetti and meatballs? Where in the Utica and Rome area of New York can you order the best spaghetti dishes? Here's 21 spots.
Gallery Credit: Dave Wheeler
Who Got The Title Of Best Pizza For New York?
According to a recent
Lovefood article
, they went on the hunt for the best pizza places in America.
According to this
article
, the experts decided that the best pizza in all of New York State was Rubirosa, located in New York City:
This New York institution was opened by Aj Pappalardo, the son of the founder of iconic Joe & Pat's in Staten Island. It's home to the trademarked Tie Dye pizza, with pesto swirled on top of the tomato, mozzarella and vodka base. There are nine pizzas on the main menu, or you can build your own. Customers love the traditional vintage interior of the small restaurant, plus there is seating available outside on the patio."
Here's some photos from the restaurant:
Gallery Credit: Dave Wheeler