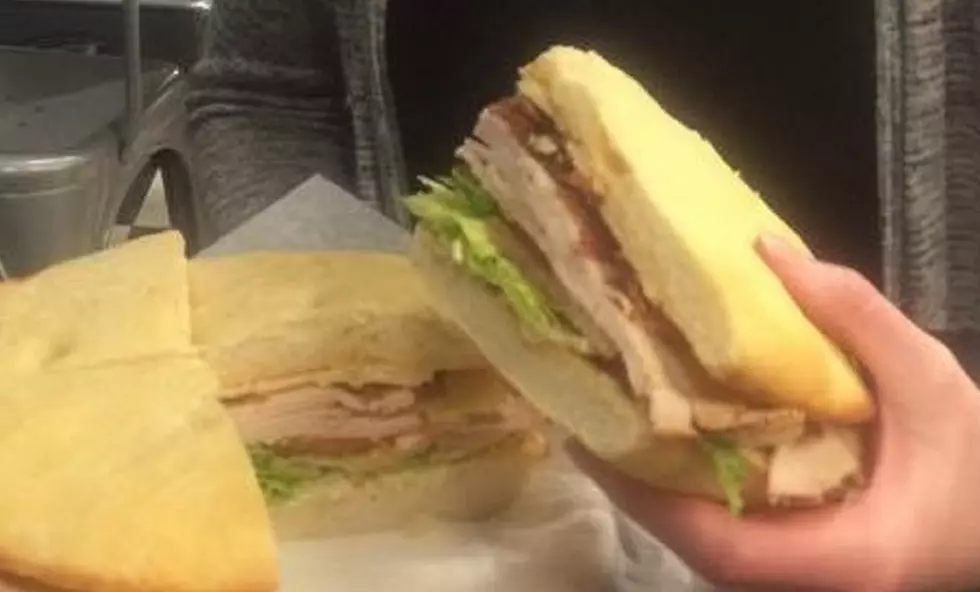 Take On This Massive Food Challenge at a New Hartford Restaurant
Naomi Lynn/TSM
Nothing's impossible if you put your mind to it, right?! Well, this sandwich, fries, and soda food challenge may seem impossible, but someone will be able to complete it... Maybe you?
Alright, so you're probably wondering what this challenge consist of?
Well, it's one of their full-sized sandwiches (which, if you've never ever been to O'Baby's, their sandwiches are huge. Seriously, a full-sized sandwich will give you leftovers for DAYS), but this sandwich gets "triple stacked."
**Last time around the sandwich was "double stacked," so this is going to be a tough challenge to beat...
The challenge also comes with a pound of fries AND a two liter of soda. New this year, you can substitute the two liter of soda for 40 ounces of beer (but you must supply the beer).
It's hard to imagine how much food this is, especially if you've never seen how big O'Baby's sandwiches are. To try and put it in perspective, the photo below is of their full-sized sandwich (NOT double stacked or triple stacked).
That sandwich is called "The 6 Second Ride," and consists of lettuce, tomato, onion, hot cherry peppers, Cajun mayo, hickory bacon, turkey, and cheddar cheese... And it's FANTASTIC. But that's a big sandwich.
Along with bragging rights, the winner will get their picture displayed on the wall, They will receive a "Golden Ticket" from O'Baby's (Free sandwich per month) and a pair of tickets to Get The Led Out 8/10 at the Saranac Brewery.
The event takes place Tuesday, June 26th from 5pm to 8pm, at O'Baby's Gourmet Sandwich Shoppe on Oneida Street in New Hartford. If you don't want to take part in the sandwich challenge, you could still stop by enjoy a regular sandwich and watch the fun! There will also be a corn hole tournament with proceeds going to benefit the "Jam for John Benefit." You can get more details and keep updated on this event, by following the event page on Facebook at: The Grub N Grab Goliath Challenge.
So what do you think? Would you be able to take on this massive food challenge?
---
BONUS VIDEO: