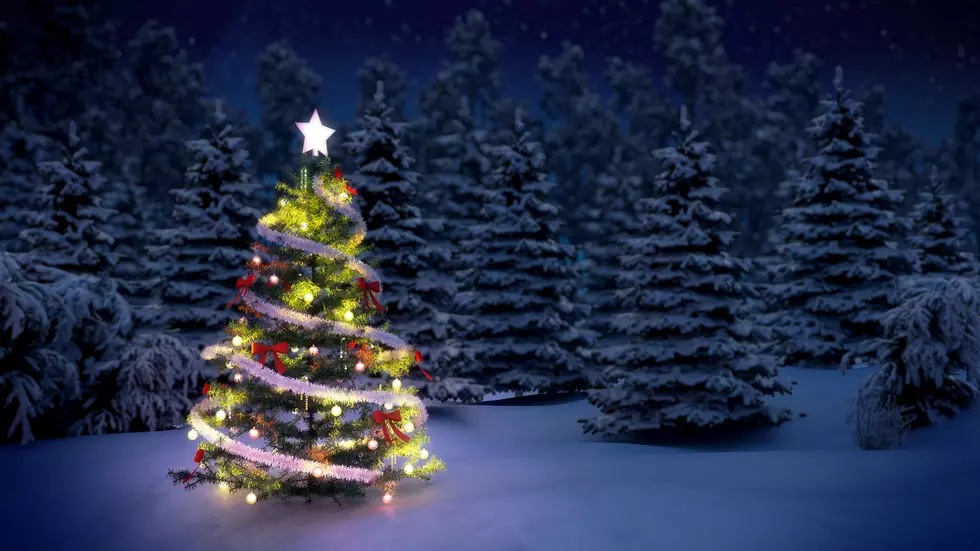 Should You Get a Real or Artificial Christmas Tree This Year?
imtmphoto/ThinkStock
Debating between getting a real tree or an artificial tree this holiday season? Well, this little guide should be able to help you.
Whether you decide on a real Christmas tree or an artificial tree this year, there are some pros and cons to both. We're going to look at the biggest points to help you choose which way to go.
First, let's take a look at the pros and cons of a real Christmas Tree...
- It smells like pine needles and freshness (which helps you get in the holiday spirit)
- It looks beautiful and natural because it's real
- It's traditional (usually people make a whole event out of picking up their tree)
- They're pretty cheap
- You have to keep them watered
- They can make a little bit of a mess
- You have to get rid of it after the holidays are over
Now for a look at artificial trees...
- You can use it for multiple years
- It's not messy
- Some come already decorated (or with lights) so it's less work
- No water needed
- It doesn't have that beautiful Christmas tree smell
- If you don't "fluff" it enough, it could look a little 'sad'
- It costs more than a real tree
- It takes the fun out of picking out the perfect tree
As you can see from all the pros and cons for real and artificial trees, the lists are pretty balanced - There's just as many good reasons to get a real tree as there is to get a fake one. To figure out which one is the best for you and your family, you'll have to decide what's most important to you. If you're looking to have a traditional Christmas, and you want it to be an experience your kids or grandkids won't forget, you may want to go with a real one. If you don't want to deal with the mess, and don't have time to spend decorating and taking care of a real tree, then go with an artificial tree.
Whichever way you decide to go we hope this guide helped, and we hope you have a very happy Holiday Season!
---