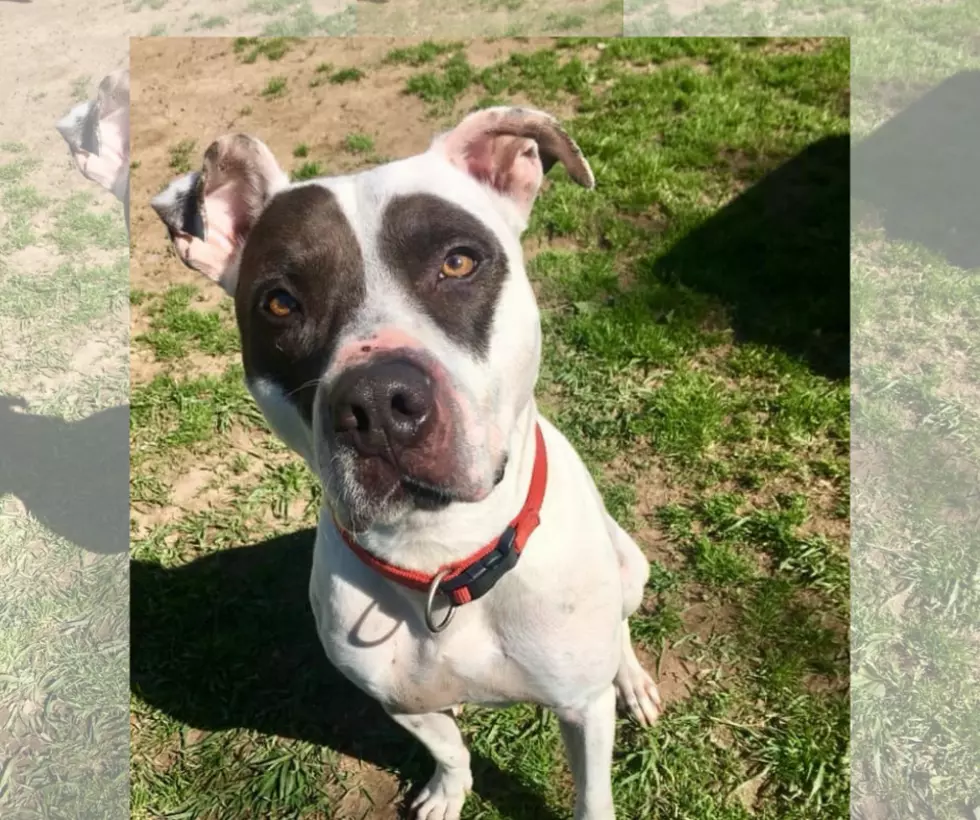 Senior Citizen Therapy Dog 'Vinny' Looking for New Home
Credit: Rome Humane Society
Vinny is such a great guy, he's even been a therapy dog for seniors - but he's ready to commit to just one home.
Vinny came to the shelter as a stray - but now he's a star at the Rome Humane Society - wowing the volunteers and winning hearts. He's such a lover - he's even been a therapy dog for senior citizens. Imagine - a stray with so much love, he has extra to share.
According to Tamara Seelman, the Assistant Manager and Head Kennel Attendant, "Vinny is approximately 3 years old and one handsome pit bull mix. He came to us as a stray, he has the sweetest demeanor and loves a good snuggle but also will show you his silly spunky side. He is great with other animals and even doesn't mind cats. Vinny likes to meet new people has even gone to several events and enjoys  pet therapy trips at senior citizens homes. He can sometimes act shy when first meeting people but quickly warms up. He has excellent overall manners and leash manners and is even fully house trained (never a mess in his kennel)."
Does Vinny sound like the kind of dog you'd like to add to your home? You can meet him at the Rome Humane Society, or contact them at 315-336-7070.
---
Each week during the 9:00 AM hour of Lite 98.7, we'll give you a look at a dog through our social media feeds, including Instagram and Facebook Live.