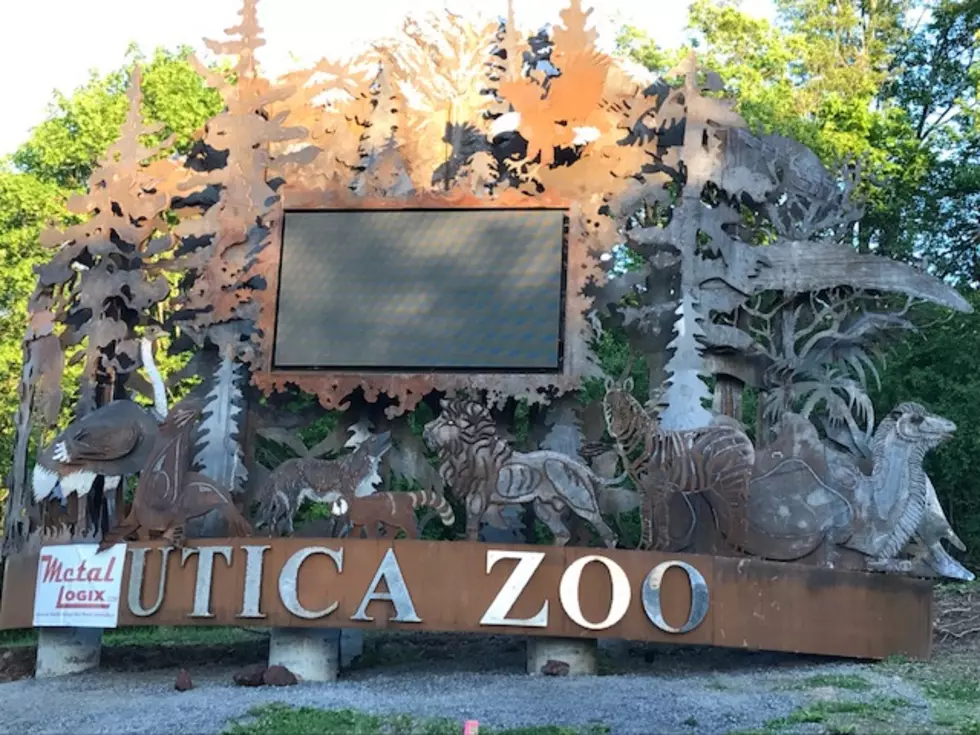 The Zoo's News: Holiday Gift Ideas From the Utica Zoo
Photo Credit: TSM
Christmas is less than two weeks away! If you're still looking for a few perfect items for your loved ones, the Utica Zoo has a lot of great options.
For this week's segment of "The Zoo's News" we're tying two of your favorite things together; holiday gifts and the Utica Zoo. If you haven't been to the zoo in the last few weeks, you haven't gotten a chance to see all the goodies they have for Christmas. Mike Beck, Director of Communications at the Utica Zoo, shot this great video that showcases a lot of the awesome things you can find inside the gift shop at the zoo:
Plush animals, water bottles, coffee and coffee mugs, hats and hoodies, even plush animals wearing Utica Zoo hoodies.
As you can see from the video, the gift shop has a LOT - something for everyone. Whether you just want to pick up a few items to tie all your gifts together or you want to get something bigger, the animal-lover in your life will be overjoyed with some Utica Zoo presents.
And just a few weeks ago, in another segment of "The Zoo's News," Mike Beck showed us some of the new gifts for 2017. Animal adoption boxes are one of those gifts. Now, you can adopt any animal at the Utica Zoo at any time, but for the holidays the Utica Zoo has created special adoption boxes that include a plush of the animal you're adopting, a certificate, and a photo. The boxes are available for three different animals: The Red Pandas, sea lions, and wolves. The plush animals wearing Utica Zoo hoodies is also a new holiday item for 2017.
So if you have an animal-lover on your holiday list, or you want to find the perfect Utica-centric gift for someone, why not check out the Utica Zoo gift shop? As you can see from the two videos, they have PLENTY of great gifts available.
And make sure you join us next Thursday for another segment of "The Zoo's News." If you have a question about the Utica Zoo, questions about the animals or upcoming events, you can submit them at the link below. They may be featured in an upcoming episode of "The Zoo's News."
---
BONUS VIDEO: