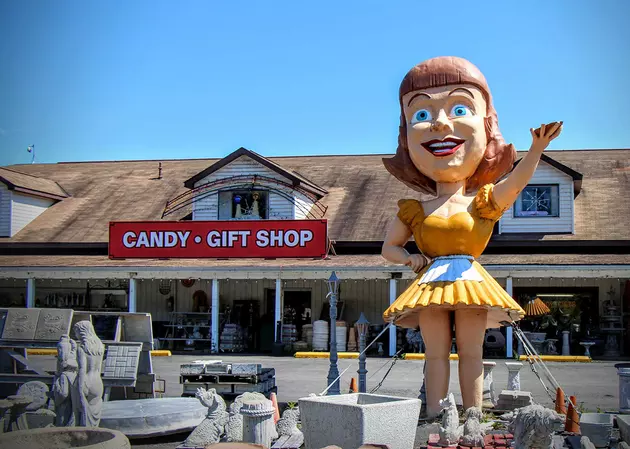 This Waitress Is Ready to Serve You, Right Here in New York State
Credit: Valvo's Candies
The statue has been on Route 20 in Silver Creek, about a half hour south of Buffalo, ever since the folks from Valvo's acquired it decades ago from its original haunt at nearby Pat's Drive Inn.
Dolly stands tall, towering over the various stone statuary for sale in front of the store and beckoning visitors to go inside and try the world famous chocolate sponge candy and other chocolates and hard confections for which the shop is known.
The sponge candy is special. Valvo's cranks out 500-600 pounds of of it per day and ships a lot of it to Florida, where native Western New Yorkers enjoy the regional delicacy in their new homes.
The Valvos, now in their third generation, have carried on the tradition founded by the family patriarch, Emil, who arrived at Ellis Island from Sicily in the early part of the 20th century, borrowed money from the friendly banker in town, and started what would become the family business for nearly 100 years.
The store also doubles as a gift shop, with unique items ranging from ceramic religious figures to life-size statues of Pancho Villa, Captain Hook and Frankenstein.
BONUS VIDEO: