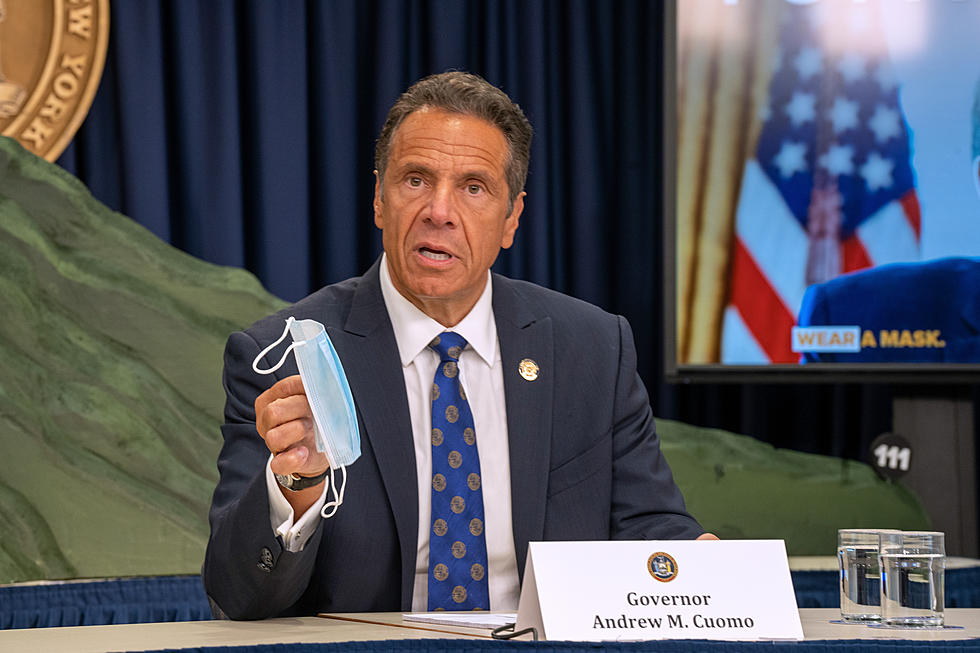 Traveling From Out of State? Here's How to 'Test Out' of NY COVID Quarantine
Credit: David Dee Delgado/Getty Images
Governor Cuomo has eliminated the quarantine list, and replaced it with a new testing protocol that applies to all travelers, except those traveling from contiguous states.
For the past several weeks, various states have been added and then removed from New York's quarantine list. The list required anyone traveling from those states to quarantine for two weeks when arriving in New York. Governor Cuomo has released a new set of guidelines that allow travelers to "test out" of that two week quarantine.
Enter your number to get our free mobile app
Instead of a list on individual states, the new policy applies to anyone traveling from out of state, excepting contiguous states. Those travelers must continue to fill out the Traveler Health Form. Essential workers are also exempt from the change.
The new protocol is effective Wednesday, November 4.
For travelers who were in another state for more than 24 hours:
Travelers must obtain a test within three days of departure from that state.
The traveler must, upon arrival in New York, quarantine for three days.
On day 4 of their quarantine, the traveler must obtain seek another COVID test. If both tests come back negative, the traveler may exit quarantine early upon receipt of the second negative diagnostic test.
For travelers who were in another state for less than 24 hours:
The traveler does not need a test prior to their departure from the other state, and does not need to quarantine upon arrival in New York State.
However, the traveler must fill out the traveler information form upon entry into New York State, and take a COVID diagnostic test 4 days after their arrival in New York.
Local health departments will be responsible for validating the tests, and to conduct appropriate contact tracing if a test comes back positive.
US News reports Cuomo "Connecticut, Pennsylvania and New Jersey as examples of contiguous states, home to many commuters to New York City. But it was unclear whether neighboring Vermont and Massachusetts would also be exempt from the new regime. His office did not reply to questions seeking clarification on Saturday."
(Of course, we're wondering how Dave, who just moved to Massachusetts, is going to be affected by this.)
---
---
CHECK IT OUT: 10 Items Might Be in Short Supply This Winter