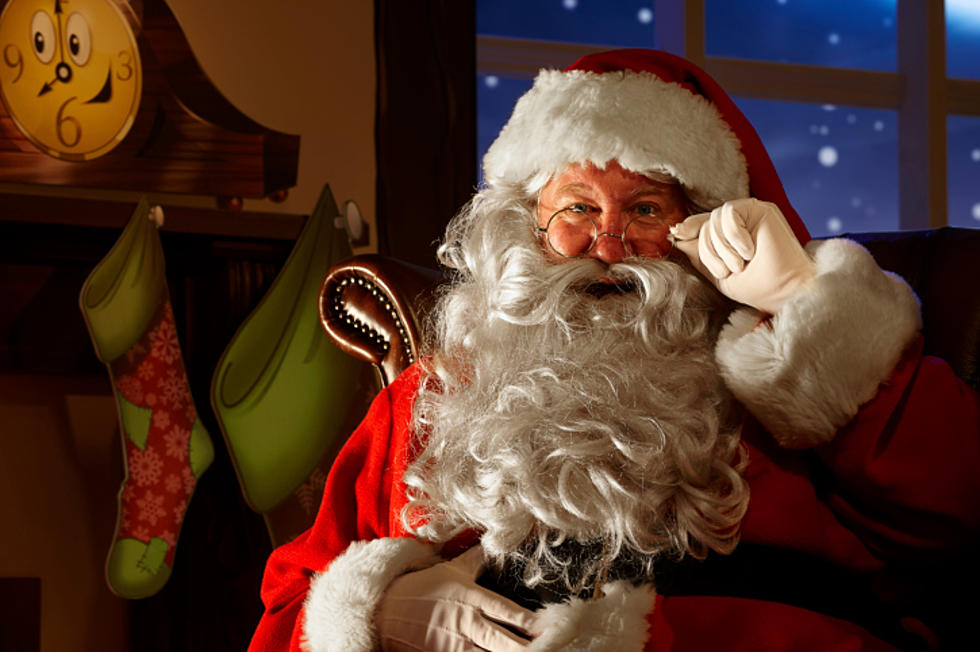 Your Kids Can Video Chat with Santa Claus
stocknroll/ThinkStock
With technology advancing, Santa Claus now has WiFi at the North Pole and can actually video chat with your child through this handy-dandy app.
"Video Call Santa Claus - Christmas" is a free app that's available in the Apple App Store. This app allows Santa Claus to call your phone and actually get to video chat with your child or grandchild. Imagine the look on their face when Santa calls them?!
We tested out this app to see how well it works, and it's legit. When you're ready, you just hit "call Santa," and then "connect now" at the next screen, and your phone starts to ring. Once you answer, Santa appears on the screen to talk to your child or grandchild and asks them if they've been good this year and things like that.
One really cool feature of this app is the "Parents Only" section. You set a 4-digit passcode and you're set to go. The "parents only" section keeps a recorded copy of the video chat with Santa - which you can keep for a wonderful Christmas memory, or you can even share it on social media.
Now it is a free app, so there are a few downsides to it - BUT it doesn't ruin the experience. First of all, there are quite a few ads that pop up on the screen. They don't pop up during the video call, but they do before and after. The only other thing that is kind of a bummer about this app is that it's only good to use once (Seeing as Santa asks the same questions).
There are other Santa Claus video call apps, but most of them cost money to download. So for a free app, this isn't too bad and it gives your child or grandchild the excitement of getting to talk to and see Santa.
You can download the app here.
---