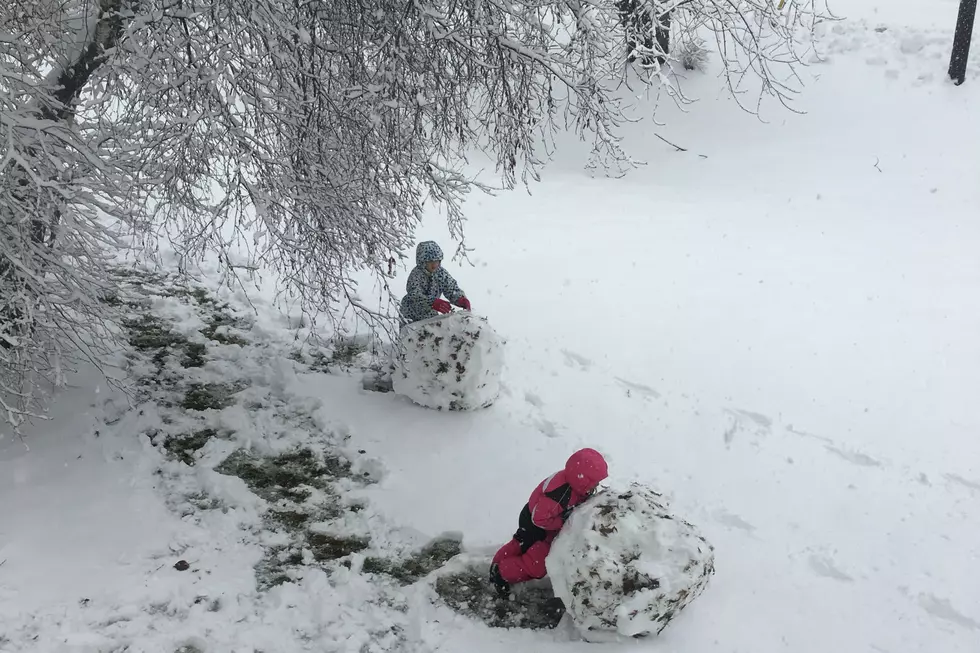 Winter Weather Advisory – Early Vacation For CNY Students?
CJ/TSM Utica
We have a Winter Weather Advisory in effect for early Friday morning through Saturday morning. And it could wreak havoc with the end of the school and work week before the holiday.
The Advisory was issued Thursday morning (12/21/17) and calls for a mixed bag of accumulation and precipitation over the next couple days.
Snow expected tonight through Friday. Freezing rain also likely Friday night. Plan on slippery road conditions, including during the morning commute on Friday. Total snow accumulations of 4 to 6 inches expected Tonight through Friday. Ice accumulations of a light glaze expected Friday night. (NWS)
In addition, they are currently tracking a storm that could impact the area Sunday night into Monday.
A system could bring accumulating snow Christmas Eve night into Christmas Day. Holiday travel could be impacted. Monitor the forecast closely in coming days. (NWS)
Looks like odds are high for a white Christmas this year. So how about that snow day tomorrow? With a few hours of solid snow overnight and the potential for more through the morning and afternoon bus runs, this could mean an early end to the week and the year for Central New York kids. They could try out some of our "Snow Day Rituals" -
Or maybe your kids are looking forward to school tomorrow - Christmas parties, pajama days and other holiday activities may get delayed until the New Year. Either way, we'll keep you up to date with school closings, delays and weather alerts -
And don't forget our mobile app for an even easier way to stay in touch with Lite 98.7 -
If you have any last minute shopping you were planning for Friday night, it could be a little stressful. There is some ice accumulation expected tomorrow evening as the temperatures start to rise. Be sure to allow plenty of time and please drive safely.
---
BONUS VIDEO