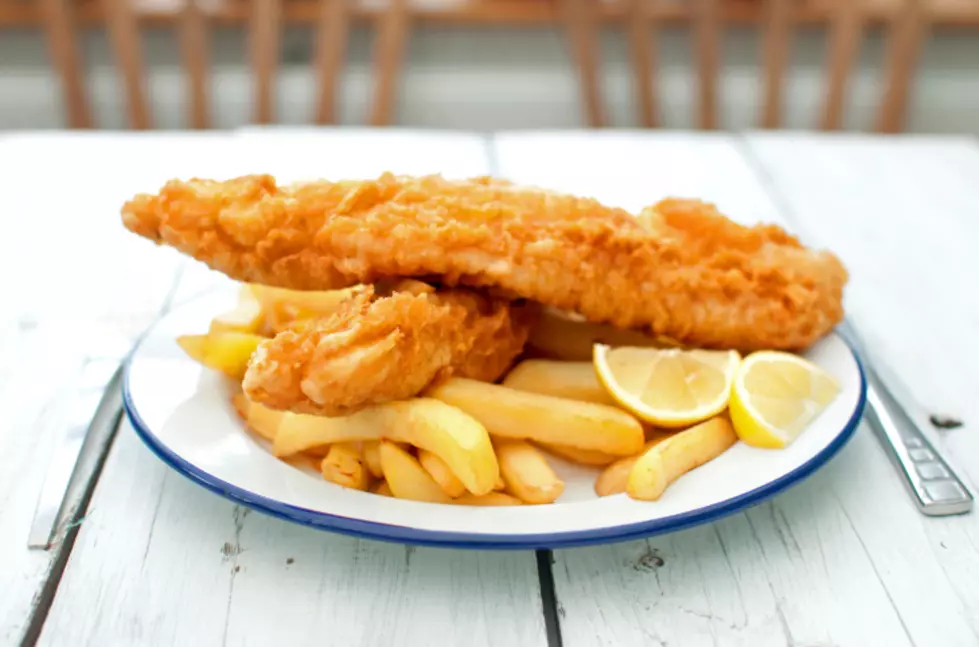 11 Incredible Places That Have the Best Fish Fry in CNY
Credit: CharlieAJA/ThinkStock
Friday Fish Fry is a tradition in Central New York. Each restaurant's variation is as unique as a snowflake. Where can you get the best?
Who has the best fish fry in Central New York? Little did we know that when we posed that simple question to our listeners and Facebook fans, we would evoke such a passionate response. Within in 48 hours, we had responses from hundreds of people.
Each restaurant or firehouse has their own twist on the traditional fish fry - from beer-batter to special tartar sauce. And each has a contingent of committed followers, who'll only get their fish from their favorite spot.
According to your responses, some restaurants and diners just rise above the rest.
The 11 Spots to Get The Best Fish Fry in CNY
Joan's Diner, Chadwicks
Casa Too Mucha, New Hartford
O'Baby's, New Hartford
Fat Cats, Herkimer
Wendy's Diner, Cassville
Hamlet Diner, Chittenango
Symeon's, Yorkville
Castlewood Cafe, Utica
Adirondack Lanes & Diner, Barneveld
RD's Gorge View Lanes, Little Falls
Orchard Hall, Sauquoit
The Oneida Castle Fire Department and the Deerfield Fire Department also earn honorable mention. 
Is your favorite restaurant on the list of the very best fish fry? Do you think you'll try some of the ones here?
BONUS VIDEO: