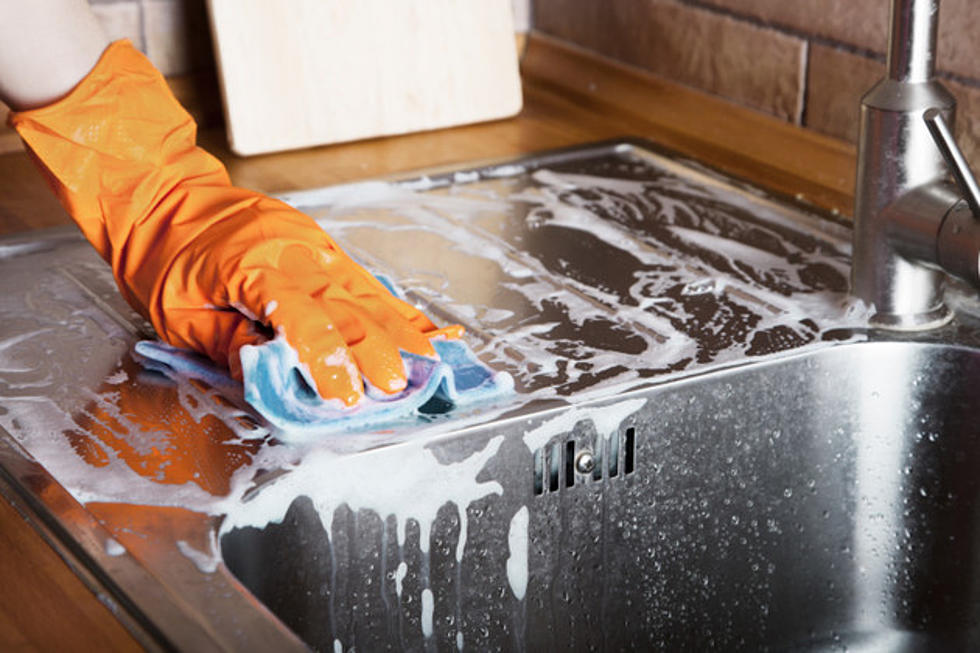 Take The 30 Day Spring Cleaning Challenge
AGorohov/ThinkStock/TSM
Each part of the challenge is divided into different parts of the house. The first phases tackles the kitchen:
Day 1: Clean microwave and oven.

Day 2: Clean dishwasher and appliances. Here's how to clean your toaster.

Day 3: Wipe down pantry.

Day 4: Scrub down fridge.

Day 5: Organize and toss expired foods.

Day 6: Clean kitchen sink and under the sink.

Day 7: Wipe down walls, and wash garbage can.

Day 8: Clean stove top, kitchen surface areas, and floor."
Once you get through the kitchen, get ready to tackle the bathroom:
Day 13: Clean mirrors, windows, blinds, and curtains.

Day 14: Organize closet and drawers, and declutter.

Day 15: Deep-clean mattress, and wash pillows, linens, and comforter.

Day 16: Vacuum, mop, or sweep floor; clean under furniture.

Day 17: Clean furniture, walls, and fixtures."
See? We got out of the way the biggest pain in the butt. Now lets move on to the living room:
Day 18: Wash cushions, seat, and sofa covers.

Day 19: Clean throws, rugs, chairs, and tables.

Day 20: Clean TV and electronics.

Day 21: Declutter, and toss unwanted items.

Day 22: Vacuum, mop, or sweep floor; clean under furniture.

Day 23: Clean walls and fixtures.

Day 24: Clean windows, blinds, and curtains."
If you have an office, there are days for that. If not, then take a few days off!
Day 25: Clean desk, chair, and walls, and declutter.

Day 26: Wipe down bookshelves, and toss unwanted books.
Here's a few other odds and end locations:
Day 27: Clean washing machine and dryer.

Day 28: Clean patio and outdoor equipment.

Day 29: Clean car and car seat.

Day 30: Clean vacuum and cleaning supplies."
Are you ready to do this? You can print a score card off at PopSugar.