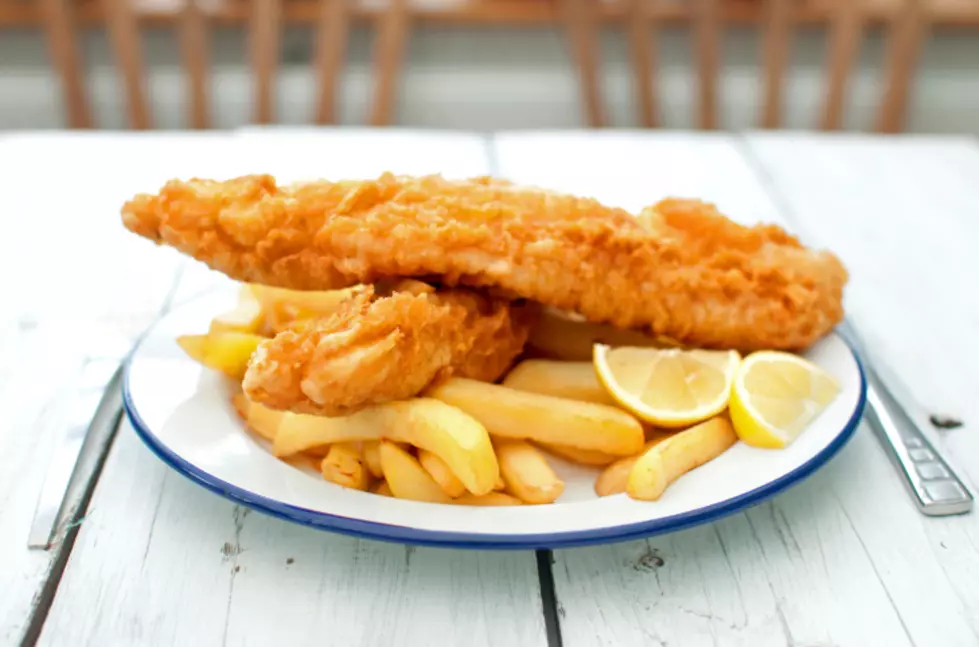 4 Central New York Fish Frys Going On This Weekend
CharlieAJA/ThinkStock
Lent officially starts today, which means it is the season of Fish Frys. Here are four of them going on this weekend...
The Deerfield Fire Department is holding a fish fry this Friday (March 3rd) from 4pm to 7pm. The event will be held at the fire hall, and you may dine in or get your fish fry to-go. You can get pricing and more details by contacting the Deerfield Fire Department.
The Oneida Castle Fire Department is also hosting a fish fry this weekend. The fish fry is Friday from 4pm to 7pm. It's located at the fire hall at 3989 Sholtz Road. Cost is $10 for fish and $8 if you (or your children) would prefer chicken tenders.
The Saint Louis Gonzaga Church will be hosting a fish fry this Friday as well (March 3rd). The event goes from 4pm to 7pm and cost is $10 for adults and $5 for children.
The Poland Volunteer Fire Department Auxiliary will hold their fish fry this Friday from 4pm to 8pm. You can call for take-out: (315) 826-7141
With this being the first weekend of Lent, there are sure to be more and more organizations, churches, and groups offering fish frys throughout the coming weeks. We'll be sure to keep you updated on those places through our event calendar on our website.
---
BONUS VIDEO: