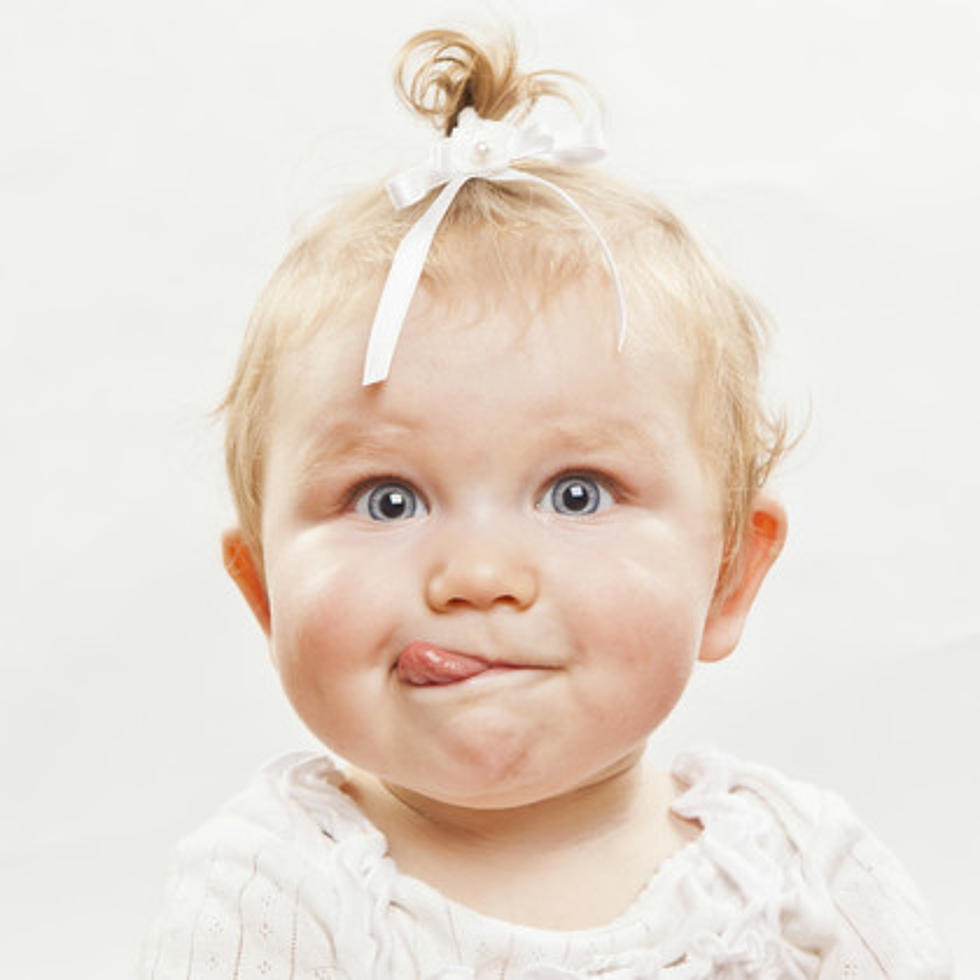 And the Most Popular Baby Girl Names in New York Are…
Tommasolizzul/Thinkstock
Did your little girl's name make the "Most Popular Baby Names" list? We were surprised by a few of these...
What a pretty name! Apparently we're not the only ones who think so either; moms are also gaga over the name. So far this year, 1012 New York newborns have been given the name Mia. Why all the Mia craze? Mia Wasikowska is a well known actress who played "Alice" in Wonderland. Mia Farrow was a Hollywood starlet, and Mia Hamm is a well respected professional soccer player..Perhaps one of those ladies inspired them?
Could the "Twilight effect" be playing a major role in the baby names? You may recall, Jacob made the list for boys, and the movie was such a hit, many people believe that it has a huge impact on baby naming. Sure the last Twilight film was released in 2012 but the name Isabella lives on. The name has international appeal too; moms and dads from around the world love the name. So far in 2016, 1066 babies named Isabella have been born in New York.
Sophia means "wisdom," and evidently lots of parents want to raise learned and enlightened little girls. New York State is home to 1121 Sophia babies so far this year. The famous Sophia list is seemingly endless too: Bush, Loren, Amoruso, Vergara, Stallone, Grace, and Myles to name a few.
This name is a staff favorite at Townsquare Media. It hits home to a lot of us, and we can't help but adore "Emma." 1254 New York Emmas have been born in 2016 so far.
Famous Emmas include many A-list actresses, including Emma (Emily) Stone, Emma Roberts, Emma Thompson, and Emma Watson. Emma Lazarus is a famous American poet and Emma "Baby Spice" Bunton is a British singer and member of the popular band The Spice Girls.

 

 
With all due respect to Olive-Newton John, she's probably not the sole reason for the Olivia baby boom in 2016. As a matter of fact, Olivia has been a mega popular name for years. Last year it was the 2nd most popular name in all of the U.S.
Olivia has been a popular starbaby name for fifteen years, and has also been a well-used TV character name, such as in OliviaBenson on Law & Order SVU and the current powerful lead Olivia Pope on Scandal.
Ironically, Olivia is sisters with Sophia, and Isabella.
---