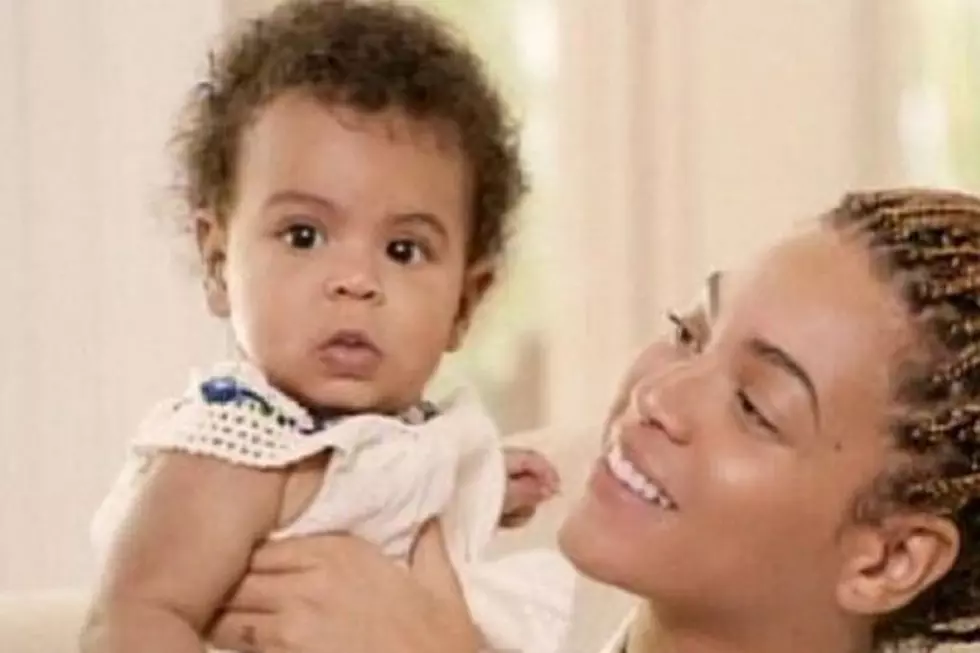 Beyonce Shows Off Her Flawlessness and Her Daughter in 'Life Is But a Dream' + on 'Oprah's Next Chapter' [PHOTO, VIDEO]
HBO
Because Beyonce is pretty much both perfection and perfectionism personified, her HBO documentary 'Life Is But a Dream' and her episode of 'Oprah's Next Chapter' just solidified that for all of us.
Her TV (seriously, can we just call it BeyV?) takeover started with her big interview with the Big O, in which she touched upon her personal life -- something she almost never discusses at all.
She started with motherhood, which she insisted, to quote 'Jerry Maguire,' completed her.
"It made everything make sense to me," she gushed. "I couldn't imagine my life if I didn't have my daughter." What's Blue Ivy like? "Hilarious" and "fire" are two words Bey used to describe her and Jay-Z's little lady.
"Lord, I'ma have me a time!" she cried. Still, she wants another messiah to join Blue. "I definitely want another child," Beyonce revealed. (Maybe this one will be named Red Vines. Like the candy.) "Maybe after this next tour, I'll have another baby."
As for her baby's daddy and hubby, Beyonce, who's notoriously quiet about Jay-Z, clearly loves her man. "We were friends for a year-and-a-half before we went on any date. To have someone you just like is important," she said. "I would not be the woman I am if I did not go home to that man," she said. "[He] just gives me such a foundation."
God, why are they so cute?
Now onto her documentary, which begins with her daddy issues. (Those may explain her opening scenes in her 'Suga Mama' video.)
"I am feeling empty because of my relationship with my dad and I am so fragile at this point. I feel like my soul has been tarnished," she laments. And she still manages to make you envy her while she's talking about how sad she is, because she's not wearing a stitch of makeup and still manages to look completely stunning. (Life isn't fair.)
"At some point, you need your support system," she explained of her decision to split professionally from her pops, Mathew Knowles. "I needed boundaries and my dad needed boundaries. It's easy to get confused with this world that's your job that you live and breathe every day, all day, and you don't know when to turn it off. You need a break. I needed a break. I needed my dad ... it was hard," she said. "I had to sacrifice my relationship with my dad. But I had to let go."
She talks about her miscarriage, which is a big reason she kept her pregnancy with Blue Ivy a secret for as long as she could -- and adds an extra layer of douchebaggery to everyone who spread rumors about Bey never really being pregnant in the first place. She even plays a track she recorded about the trauma, in which she sings, a capella, "You took the life right outta me."
We'll wait while you grab your tissues.
Other highlights? Beyonce and Jay-Z crooning Coldplay's 'Yellow' to one another, which is adorable but evokes memories of WASP queen Gwyneth Paltrow dancing like a drunken aunt to Hov's songs, and a special appearance by none other than Blue Ivy, who's a perfect combination of her mom and pops.
Because of course she's perfect. She's a product of Beyonce.
Watch Beyonce's HBO Documentary 'Life Is But a Dream' Trailer