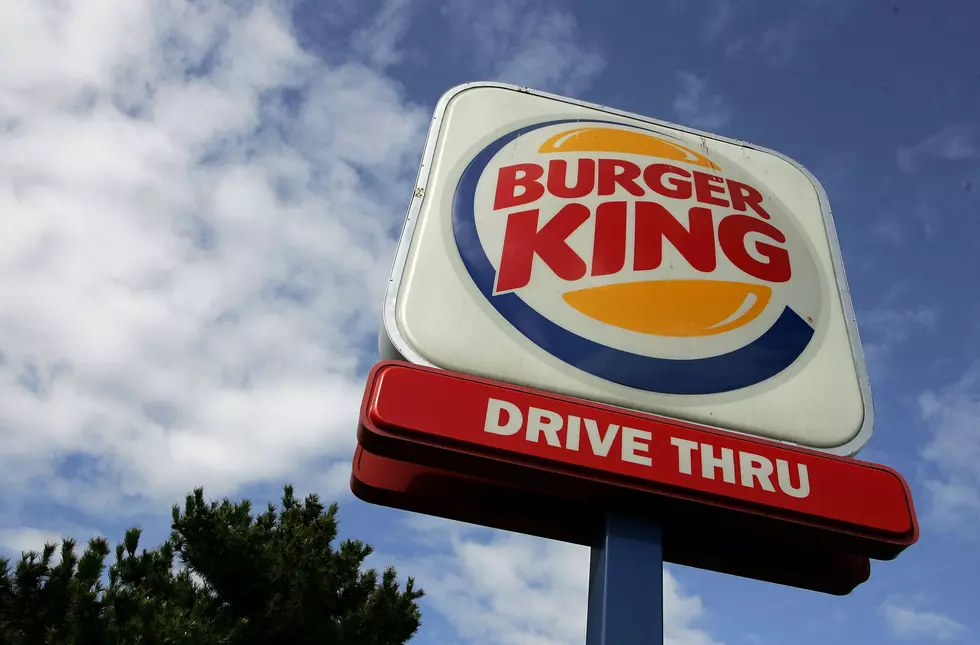 Burger King Is Testing Out Their Home Delivery Service
(Photo by Justin Sullivan/Getty Images)
Its been a "stay-on-the-couch-all-day" kind of day. Now it's dinnertime, and the last thing you want to do is get up and make something. Burger King is here for you! They're now testing out a home delivery service.
Unfortunately, this trial is only available in the UK right now, but if it goes over well, we can assume it won't be long before the US jumps on board. According to Engadget,
The fast-food chain is trialling such a service for eight of its restaurants across Britain, covering Northampton, Romford, Truro, Hornchurch, Gants Hill, Hull, Skegness and Hayes. Delivery is free for eligible postcodes and Burger King will accept orders both online and over the phone from midday to 3pm and 6pm to 10pm.
This trial service is going to run for three months, after that they may try a bigger trial for the nation. (And if that goes well, we can only hope they try it out in the US).
There's been a debate on whether this is a good idea or not (I'm going to say it's a great idea). Burgers and fries don't seem to do well sitting in bags - and re-heating them in the microwave... well, that usually ruins them. Burger King says they solved that issue. They developed a packaging system that's supposed to keep the burgers, fries, and other goodies warm and fresh.
My fingers are crossed that the trial goes well and it moves to the US. Picture it - Burgers and fries delivered right to your door. What could be better?