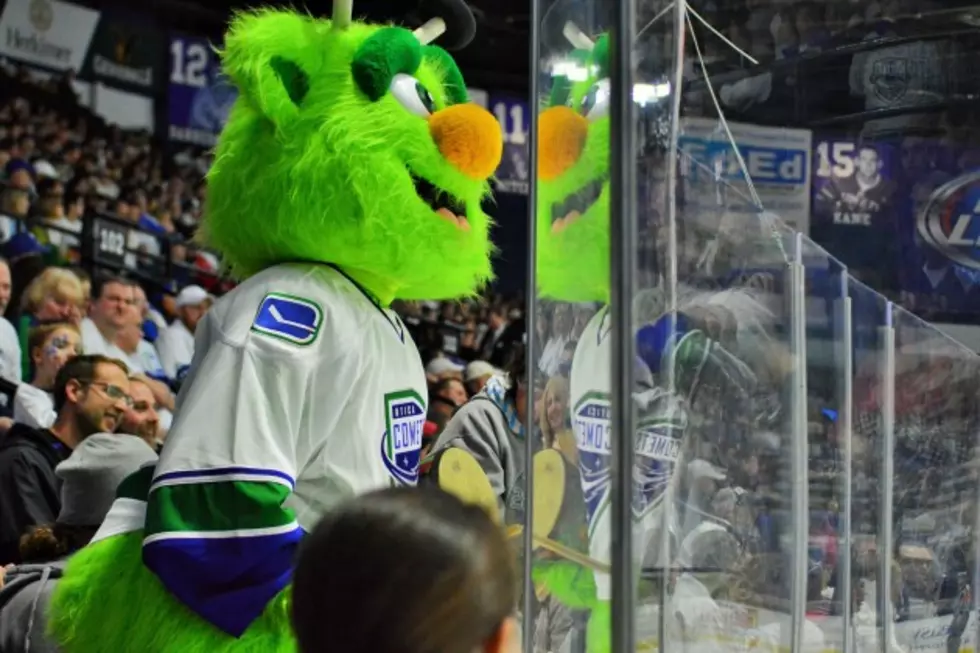 Cool Promotions & New-Look Aud Highlight Comets' 5th Year
Jeff Monaksi, WIBX
Are you ready to re-join Audie and fill these seats, hockey fans?
The Utica Comets embark on season number five of their American Hockey League existence with an ongoing consecutive sellout streak of 93 straight home games at the new-look Utica Memorial Auditorium, renewed optimism under new head coach Trent Cull, and an exciting slate of promotional dates on their 2017-2018 calendar.
The team starts the year with its first seven games on the road. The home opener is Wednesday, November 1st, against Rochester, with free rally towels for every fan. Two nights later, Friday, November 3rd, fans can get free magnetic schedules at the game against Binghamton.
Military Appreciation Night is Friday, November 10th. The "5 Games of Christmas" will take place in December and feature special holiday touches, including an appearance from Santa Claus.
As for the Aud, it's been undergoing some significant renovations. Oneida County Executive Anthony J. Picente Jr. recently toured the building with Comets' President Robert Esche to see some of the changes. Check out a portion of the slick new facade:
As for the inside of the Aud, there will be improvements there as well, including a whole new set of luxury boxes that Picente and Esche recently surveyed:
It all adds up to an exciting time to be a hockey fan in Central New York. New coach. New Aud. Now, let's go get a Calder Cup.
BONUS VIDEO: