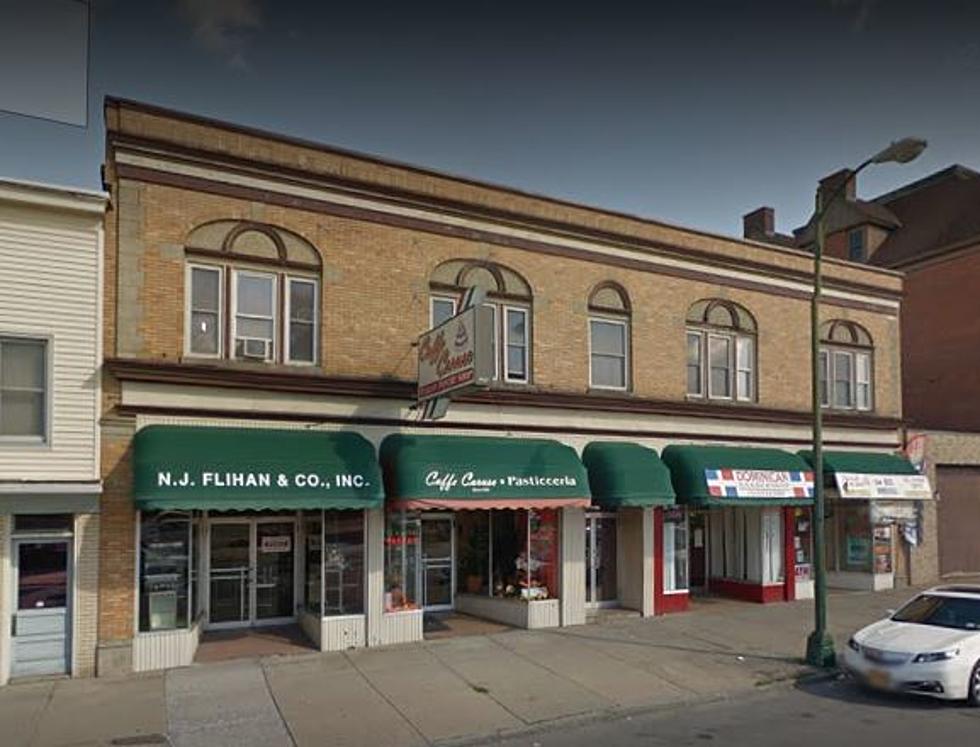 Utica Featured on Bizzare Foods TV Show
Credit: Google Street View
The Travel Channel aired an episode of Bizarre Foods with Andrew Zimmern, which has the host looking for American's most unusual foods, recently featured Utica restaurants Chesterfield's and Caruso's Pastry Shoppe.
The episode, entitled "The Mighty Erie Canal", first aired on September 19, and will be re-broadcast on additional dates in September and October. You can see the full schedule on the show's website, at travelchannel.com.
According to the show's description, the host of the show, Chef Andrew Zimmern visits a few upstate NY gems:
Andrew Zimmern embarks on the Erie Canal, an engineering marvel that connects some of New York's greatest small towns. He chows down on tomato pie, juicy roast beef sandwiches, chicken rigatoni and fish pulled fresh from Oneida Lake.
Locally, he samples the famous Greens Morrelle from Chesterfield's and tries a delicious pusty from Caruso's Pastry Shoppe. Pastry Chef Michael Paniccia and owner Carmela Caruso detail the shop's 56-year history in Utica.
It's great to see Utica's amazing food getting some of the national recognition it deserves...and we can get it anytime we want.
---
BONUS VIDEO: